Gov. Chris Christie recently signed legislation into law that will require higher education institutions in New Jersey to take steps to prevent suicide. The measure, which applies to all colleges and universities, unanimously passed in both the Senate and the Assembly.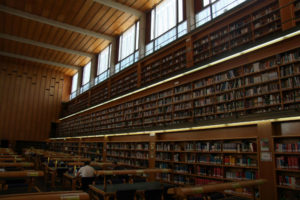 The Madison Holleran Suicide Prevention Act specifically requires institutions of higher education, including community colleges, to have individuals with training and experience in mental health issues, who focus on reducing student suicides and attempted suicides, available on campus or remotely by telephone or other means for students 24 hours a day, seven days a week. The individuals will also work with faculty and staff on ways to recognize the warning signs and risk factors associated with student suicide. In addition, institutions must provide the contact information for the resources to students no later than 15 days following the beginning of each semester.
The new law is named after Madison Holleran, a track star at Northern Highlands Regional High School in Allendale, New Jersey. Holleran committed suicide in January of 2014 while enrolled at the University of Pennsylvania. According to her family and friends, Holleran had not exhibited outward signs of depression before she started college.
According to 2014 statistics, in New Jersey, there were 8.8 suicides per 100,000 people. While the figure is one of the lowest in the country, it represented a 13 percent increase over the 2008 rate. Nearly three out of four suicides in New Jersey is committed by someone of college age.
"Appropriate intervention can be a life-saver for young people who feel stuck in a dark place with no way out," said Assemblyman Scott Rumana (R-Passaic), a lead sponsor in the Assembly. "It is crucial to have skilled experts prepared to identify at-risk students and provide communication to help them cope with their challenges, feelings and anxiety."
For more information about the new law or the legal issues involved, we encourage you to contact a member of Scarinci Hollenbeck's Government Law Group.