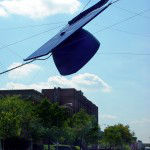 Legislation that is currently advancing in both houses of the New Jersey Legislature would give New Jersey municipalities less control over development by private non profit colleges and universities. The bills aim to put private and public institutions on equal footing when it comes to land use approvals.
Under the proposed bills, New Jersey's 14 private, nonprofit colleges and universities would be exempt from local zoning rules with respect to many projects. Sponsors of the bill argue that the legislation will help streamline the development process for these projects. Meanwhile, municipalities that are home to these colleges and universities have expressed concern about limits on their involvement in the planning process.
The Senate bill (S-1534) was approved in June, and the Assembly version (A-2586) is currently before the Assembly Higher Education Committee. We encourage you to check back for updates or contact a member of Scarinci Hollenbeck's Public Law Group for additional information.