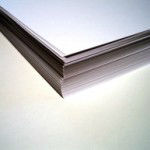 A recent decision by the Appellate Division reminds New Jersey public bodies that they cannot broadly cite attorney-client privilege to avoid providing documents in response to a request made under the Open Public Records Act (OPRA). In Hyman v. City of Jersey City, the court chastised the municipality for its use of a "blanket designation of certain documents as subject to attorney-client privilege."
The Facts of the Case
Steven Hyman submitted an OPRA request for records related to eight properties he was seeking to develop over the objections of the city and a citizen's group mobilized to preserve the land. Jersey City agreed to release nearly 4000 pages of records but withheld 297 pages, claiming the request was overbroad and many documents were privileged. With respect to the privilege log, documents were designated as subject to attorney-client privilege or the advisory, consultative, or deliberative (ACD) exception under OPRA.
Hyman subsequently filed a Denial of Access Complaint with the Government Records Council (GRC). The GRC ordered Jersey City to turn over some of the requested documents, but agreed that others were protected by the attorney-client privilege. It also reclassified several documents as excluded as ACD.
The Court's Ruling
The Appellate Division ultimately concluded that Jersey City had overstepped the limits of the attorney-client privilege, specifically noting the insufficiency of the privilege logs provided by the City.
"This generalized designation by the custodian failed to provide a description of the nature of the withheld documents in a manner that, without revealing information itself privileged or protected, would enable Hyman to assess the applicability of the privilege," the opinion states.
Given the history of the litigation surrounding the property, the court was particularly concerned that "the custodian failed to provide more details, such as the name of the case, docket number, nature of proceeding or other identifying information."
The opinion further notes that "simply classifying the withheld documents with designations such as 'Embankment,' 'Sixth Street Embankment,' or 'Conrail Embankment' does not mean the privilege applies." In addition, the court noted that these generalized designations made it difficult for Hyman or the GRC to properly assess the whether the privilege did indeed apply.
As this case highlights, public bodies seeking to rely on the attorney-client privilege or ACD exception when withholding records requested under OPRA cannot simply cite the privilege or exception without more. Although the public body is not required to reveal any confidential information, it must still provide an explanation that enables others to assess the applicability of the privilege or protection.
For additional information about this case and the resulting implications under OPRA, please contact a member of Scarinci Hollenbeck's Public Law Group.