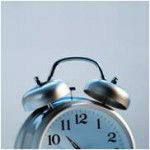 Legislation is currently pending in both houses of the New Jersey Legislature that would eliminate the statute of limitations on civil actions for sexual abuse. While we certainly do not question the intent of these bills, New Jersey municipalities should be aware of the potential legal consequences.
The current statute of limitations for sexual abuse claims is two years, which almost all agree is too short. Under A-2405/S-1651, the statute of limitations would be eliminated. The legislation, however, also codifies the liability of public entities. It provides that, notwithstanding the provisions of the New Jersey Tort Claims Act, or any other law, public entities would be liable in actions for damages alleging the sexual abuse of a child brought pursuant to Child Sexual Abuse Act
As highlighted by the New Jersey League of Municipalities, "Under this bill municipalities would be faced with the near impossible task of defending a claim of sexual abuse that may be decades old.  In the case of a more recent claim of abuse, the officials who may have been negligent in supervising their employees may still be in power, and thus may suffer some indirect repercussions, such as the loss of their employment.  However, in the case of a decades old claim of abuse, those officials are likely to be long gone."
An alternative bill pending in the New Jersey Assembly is more favorable to municipalities while still protecting the rights of sexual abuse victims. It would increase the statute of limitations to seven years for claims against public bodies, while still removing the statute of limitations for individual defendants.
It is still unclear if these bills will be passed and signed by Gov. Christie in their current form. Therefore, we encourage you to check back for further updates or contact a member of Scarinci Hollenbeck's Public Law Group for additional information.