Municipalities located in the New Jersey Meadowlands District have a big decision to make. Under recent legislation combining the New Jersey Meadowlands Commission ("NJMC") with the New Jersey Sports and Exposition Authority, cities and towns have the option to reclaim the authority to administer land-use application.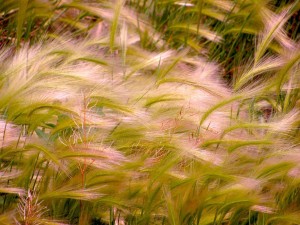 Pursuant to the Hackensack Meadowlands Agency Consolidation Act (S2490), the new merged agency will be known as the Meadowlands Regional Commission (Commission). The bill, which was signed by Gov. Chris Christie in February, makes the following changes to planning and development in the Meadowlands District:
A municipality that adopts the Commission's master plan, zoning regulations, codes, and standards will be authorized to approve or reject land use or zoning applications. The municipality, however, must still provide the Commission all documentation, plans, and information regarding all applications.
The municipality will retain all fees generated by land use applications and approvals.
For those municipalities that do not adopt the Commission's master plan, zoning regulations, codes, and standards, the authority to issue permits will remain with the Commission.
Any municipality that undertakes projects for public recreation, public safety and the general welfare of its citizens will not be required to file an application with the Commission, and the codes and standards of that municipality shall apply. All documentation plans and necessary information regarding the project must still be submitted to the Commission upon completion of the project.
Any project that requires a variance or special exception from any provision of the Commission's master plan must be submitted directly to the commission for review and approval or rejection.
As highlighted above, there are advantages and disadvantages to reasserting municipal authority over land-use applications. On the one hand, municipalities will be able to play a role in the application approval process and collect all fees associated with the permits. However, in order to do so, the municipality must agree to comply with Meadowlands Commission's zoning rules and Master Plan. Each community will also have to wrestle with the financial cost of assuming such responsibility; it will require hiring staff people to perform work previously done by career professionals who worked at the NJMC. It will also require local planning and zoning boards to educate themselves on the NJMC land use regulations, which will apply to applications being submitted to that municipality.
For more information about the new legislation or the legal issues involved, we encourage you to contact a member of Scarinci Hollenbeck's Government Law Group.