The City of New Brunswick recently settled a lawsuit challenging two ordinances intended to restrict panhandling. One ordinance required a permit to solicit charitable contributions, while the other made it unlawful to beg or solicit food or monies on any street or sidewalk within the city.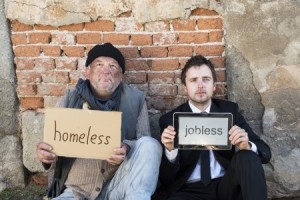 The plaintiff, a homeless man prosecuted under the anti-panhandling ordinance and represented by the New Jersey Coalition to End Homelessness, alleged that the local laws violated the First Amendment of the U.S. Constitution and Article 1, Section 1 of the New Jersey Constitution. In December, the plaintiffs won an injunction to halt enforcement of the ordinance. The parties settled the case last month.
According to a press release issued by the City of New Brunswick, it plans to introduce two new ordinances that will address panhandling and the regulation of solicitation of donations. New ordinances will be introduced. This must be done within 90 days, as per the terms of the settlement agreement and the two challenged ordinances will be repealed. Under the terms of the settlement, New Brunswick will also pay $3,000 in attorney's fees and make a donation to Elijah's Promise, a local soup kitchen.
In the wake of the settlement, the American Civil Liberties Union of New Jersey (ACLU) has indicated that it plans to challenge anti-panhandling ordinances across the state. "We hope this settlement would be a cautionary note to other towns who are enforcing other laws like this," Deb Ellis, executive director of the New Jersey Coalition to End Homelessness, said.
While many cities and towns have strengthened their panhandling laws in recent years, their constitutionality has still yet to be fully addressed. In Massachusetts, the City of Worcester adopted an ordinance prohibiting "coercive or risky behavior by panhandlers, other solicitors, and demonstrators seeking the attention of motor vehicle drivers." The district court and First Circuit Court of Appeals upheld the law, although the ACLU has appealed to the U.S. Supreme Court.
In light of these developments, New Jersey municipalities should review their anti-panhandling ordinances with local counsel to determine if any changes are needed.
For more information about the case or the legal issues involved, we encourage you to contact a member of Scarinci Hollenbeck's Government Law Group.