While many states have decriminalized cannabis, it remains a Schedule I drug under the federal Controlled Substances Act (CSA). This classification is reserved for drugs with "high potential for abuse, no accepted medical use, and no accepted safety for use in medically supervised treatment." Other Schedule I drugs include heroin, LSD, and cocaine. De-scheduling cannabis would allow banks and other financial institutions to more freely service marijuana-related businesses.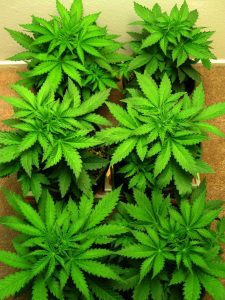 This summer, New Jersey Senator Cory Booker introduced the Marijuana Justice Act, which would decriminalize and de-schedule cannabis and encourage states to pursue legalization. At its recent annual meeting, the National Conference of State Legislatures (NCSL) followed Senator Booker's lead and passed a resolution recommending that the federal government de-schedule cannabis. The NCSL, which is comprised of state lawmakers, determined that the current Schedule I classification is preventing the rapidly expanding legal cannabis industry from gaining access to banking services.
In passing the resolution, the NCSL highlighted that 29 states, Washington, D.C., Guam, and Puerto Rico have legalized certain forms of cannabis usage. However, it noted that a federal law change is needed to enable financial institutions to provide banking services to cannabis related businesses.
"Current federal law prevents legal Oregon businesses from using the banking system for depositing receipts and paying their bills," Rep. Phil Barnhart of Oregon stated. "This resolution asks for changes in the federal marijuana law to allow those legitimate businesses to operate the same way other small businesses operate to accept payments and pay their bills. Their owners will no longer have to carry large amounts of cash to pay their taxes, rent, suppliers and wages if the federal laws allow normal use of the banking system."
The NCSL Banking and Financial Regulation of Marijuana resolution stated:
WHEREAS, the federal Bank Secrecy Act and its implementing regulations impose substantial administrative and operational burdens, compliance risk and regulatory risk that serve as a barrier to banks and credit unions providing banking services to businesses and individuals involved in the cannabis industry… 
BE IT RESOLVED, The National Conference of State Legislatures believes that the Controlled Substances Act should be amended to remove cannabis from scheduling thus enabling financial institutions the ability to provide banking services to cannabis related businesses; and
BE IT FURTHER RESOLVED, that the National Conference of State Legislatures acknowledges that each of its members will have differing and sometimes conflicting views of cannabis and how to regulate it, but in allowing each state to craft its own regulations we may increase transparency, public safety, and economic development where it is wanted.
Senator Booker's actions and the recent NCSL resolution are further indicators of increasing political will to provide cannabis industry members with legal access to financial service institutions. However, the area of cannabis law is highly fluid, and current and prospective members of the industry should stay apprised of developments.
This article is a part of a series pertaining to cannabis legalization in New Jersey and the United States at large. Prior articles in this series include:
https://scarincihollenbeck.com/law-firm-insights/marijuana/new-conditions-nj-medicinal-marijuana/
https://scarincihollenbeck.com/law-firm-insights/marijuana/legal-cannabis-states-pushback/
https://scarincihollenbeck.com/law-firm-insights/marijuana/cannabis-industry-banking-update/
If you have any questions or if you would like to discuss the matter further, please contact Dan McKillop at 201-806-3364.