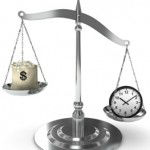 Earlier this summer, the Office of the State Comptroller released a report concluding that local public entities may not be adequately reviewing their legal bills. It specifically found that they may be missing excessive fees, improperly billed fees, or other issues concerning these bills.
To address these concerns, Sen. Jennifer Beck has introduced legislation (S-2954) that establishes best practices for procurement and payment of legal services by local governments and school districts. Lawmakers plan to introduce companion legislation in the state Assembly.
The bill reflects many of the recommendations set forth by New Jersey Comptroller A. Matthew Boxer in his report. They include:
Developing policies and procedures regarding the use and management of legal counsel: The bill calls for the implementation of certain "best practices" through rulemaking by the Division of Local Government Services. Issues to be addressed include specific processes for procuring outside counsel, requesting legal advice from outside counsel, authorizing outside counsel to perform specific legal services and monitoring legal spending.
Competitive procurement for legal counsel: Public entities would be required to advertise the availability of legal services contracts to a broad pool of attorneys and evaluate proposals based on pre-determined, merit-based criteria.
Drafting and executing formal, written contracts with legal counsel hired: Agreements must set forth the scope of services and any retainer provided, billing rates and terms, charges for administrative work and secretarial services; billing for ancillary expenses and disbursements; billing for travel time; and staffing expectations. They must also require detailed billing invoices and prohibit block billing.
Managing legal contracts: Public entities would be required to designate one employee to oversee all legal bills. Specific personnel must also be appointed to manage the assignment of legal services to in-house or outside counsel, establish performance criteria and evaluate compliance.
We will be closely tracking this legislation and will provide updates as they become available. The State Comptroller has made both the full report and a summary of the report available online to inform public entities about reviewing their legal fees.
For more information about this legislation or the Comptroller's report, we encourage you to contact a member of Scarinci Hollenbeck's Government Law Group.