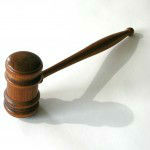 The Appellate Division recently ruled that the City of Camden's furlough plan violated the rights of the city's municipal clerk under N.J.S.A. 40A:9-165. The statute is designed to protect the salaries of certain municipal employees, including clerks, from economic discrimination and keep them free from political pressure.
In the Matter of Luis Pastoriza, Camden, A-4109-10 revolved around the interplay of the Civil Service Commission's (Commission) general Title 11A oversight of employment issues in civil service municipalities and the salary protection guaranteed under N.J.S.A. 40A:9-165. The statute states, "No such ordinance shall reduce the salary of, or deny without good cause an increase in salary given to all other municipal officers and employees to, any tax assessor, chief financial officer, tax collector, or municipal clerk during the term for which he shall have been appointed… In municipalities wherein the provisions of Title 11[A] of the Revised Statutes are in operation, this section shall be subject thereto."
The Commission rejected Luis Pastoriza's claim that he should be excluded from the City of Camden's temporary layoff plan, which resulted in approximately 26 days without pay. It found that "there is nothing in N.J.S.A. 40A:9-165 which prohibits a [municipal clerk] from being laid off." It further concluded that because the statute included language making it subject to Title 11A, under which municipal clerks were not exempted from a commission-approved layoff plan, Pastoriza's rights were not violated.
The Appellate Division, however, disagreed. It focused on the interplay between Title 11A and N.J.S.A. 40A:9-165. While it acknowledged that the New Jersey Legislature intended that, as a general matter, salary, wages or compensation of officers and employees in civil service municipalities would be established in accordance with Title 11A, it further noted that N.J.S.A. 40A:9-165 "clearly bars any reduction in the salaries of all tax assessors, chief financial officers, tax collectors, and municipal clerks during the terms of their respective appointments."
Thus, the court ultimately concluded that it would be "unreasonable to apply Title 11A's reach to erode (rather than enhance) the important public policies fostered by giving municipal clerks statutory financial protection. The effect of the Commission's interpretation of N.J.S.A. 40:9A-165 vis- -vis Pastoriza distorts a primary purpose of the statute and cannot be countenanced."
For more information about this case, we encourage you to contact a member of Scarinci Hollenbeck's Public Law Group.