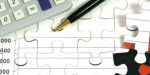 Municipalities across New Jersey continue to deal with the unprecedented clean up costs of Hurricane Sandy. To ease the burden, the New Jersey Department of Community Affairs, Division of Local Government Services, continues to provide updates on funding mechanisms that may assist in financing infrastructure repair costs related to the storm.
In its latest Local Finance Notice, the DCA announced that the Director of the Division of Local Government Services will consider all costs related to the repair, reconstruction of streets, roads or bridges and other public property that restores access to the municipality as allowable "costs of extraordinary expense" under N.J.S.A. 40A:4-54. The statute, which applies to municipalities where a budget has been adopted, states: "A local unit may adopt a resolution authorizing special emergency appropriations to cover the cost of extraordinary expense for the repair, reconstruction of streets, roads or bridges, or other public property damaged by flood or hurricane where such expense was not foreseen at the time of the adoption of the budget."
The Notice makes it clear that all costs incurred by a Department of Public Works for clearing debris and sand will qualify under 40A:4-54. In addition, emergency management and public safety costs reasonably connected with action directed to keeping roads and public property safe will also be allowed under this provision.
Finally, the Notice also highlights the Local Finance Board will approve requests to waive the down payment requirement for these emergency improvements. Local units must file applications to the Board; however, the applications will be included for approval on the Board's consent agenda.
For detailed legal advice regarding funding Hurricane Sandy clean up and repairs, we encourage you to contact a member of Scarinci Hollenbeck's Public Law Group.