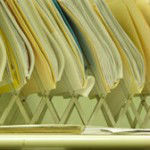 The New Jersey Supreme Court has agreed to consider an Open Public Records Act case involving the law's interplay with the attorney work-product privilege and common interest rule. The question before the court is whether these doctrines exempt documents from disclosure under OPRA.
In O'Boyle v. Borough of Longport, Plaintiff Martin E. O'Boyle sought to compel defendants Borough of Longport (Longport) and Longport's Clerk and Custodian of Records, Thomas Hiltner, to produce certain letters and compact discs (CDs) under OPRA and the common law right of access. However, the Superior Court ruled that the documents, which consist of litigation materials and correspondence exchanged between outside counsel for Longport and private counsel for other individuals sued by the plaintiff, including former Longport board members, are not subject to production.
Earlier this year, the Appellate Division agreed, holding that the common-interest doctrine applies in the context of the work-product privilege. In its opinion, the court highlighted that OPRA does "not abrogate or erode any…grant of confidentiality heretofore established or recognized by…court rule…, which…may…restrict public access to a…government record." It further noted that attorney work-product privilege, which protects the "mental impressions, conclusions, opinions, or legal theories of an attorney or other representative of a party concerning the litigation" or materials prepared "in anticipation of litigation," is a commonly recognized exception to OPRA.
The court further explained that although the common interest rule is traditionally applied in the context of the attorney-client privilege to "protect communications made to a non-party who shares the client's interests," the protection afforded also applies in the work product context. Moreover, this includes communications between attorneys for different parties who share a common purpose.
The court concluded that "the requested materials advanced a common interest, i.e., the defense of litigation spanning several years initiated by plaintiff related to his ongoing conflicts with Longport and individuals associated with the municipality. Thus the letters and CDs are protected by the work product privilege, an exception to OPRA."
The legal community with be closely watching how the New Jersey Supreme Court handles this case, as it will likely influence the extent to which both municipal and private attorneys will be able to share information and work together.
For more information about this case or the New Jersey Open Public Records Act, we encourage you to contact a member of Scarinci Hollenbeck's Public Law Group.