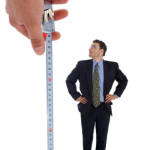 As New Jersey moves toward a new form of statewide testing for its students, state lawmakers are introducing several bills attempting to place certain controls on the new exams.
There has always been concerns surrounding state testing, but legislators are focusing on the issue as New Jersey adopts the new PARCC exams, which is an entirely online system. The new test is aligned with the Common Core Standards and it increases both the amount of time devoted to testing and the number of students required to take the yearly exam. The goal of the test is to measure student progress as well as the gains being made by individual teachers and schools.
Mila Jasey, a democrat in the State Assembly, recently proposed a set of new bills that will set limits on the testing. The first bill would limit the use standardized tests as New Jersey transitions into using the new online PARCC testing, allowing school districts two years to phase in Common Core. It also creates a commission to study Common Core and PARCC test implementation and alternative ways to assess students.
Another bill would require the districts to inform parents about all standardized tests given to their children. Some of the information that would be required to be given includes how much the tests costs, how much time the testing takes, what the results are used for and other important issues.
The third bill proposes that no standardized testing be allowed prior to third grade. While Jasey acknowledges that her bills have a long way to go before being signed by Gov. Chris Christie, she believes they will, at a minimum, help bring the issues to the forefront of conversation.
Assemblyman David Rible (R-Monmouth) has also filed bills that would impact New Jersey's standardized testing. One would limit the sharing of student information obtained from testing and the other would prohibit conducting standardized testing not require by state or federal law. Under his proposed legislation, school districts would be able to administer currently mandated testing such as the NJASK and HSPA.
If there is one thing both party lines can agree upon, hopefully it is the best interests of the students in New Jersey.
For more information about the bills proposed or the legal issues involved, we encourage you to contact a member of Scarinci Hollenbeck's Government Law Group.