Gov. Chris Christie recently signed legislation aimed to make it easier for New Jersey communities to pursue municipal consolidation. Senate Bill 956 authorizes special emergency appropriations for the payment of certain expenses incurred to implement a municipal consolidation.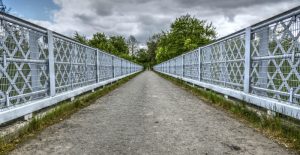 Consolidations are governed by the Uniform Shared Services and Consolidation Act, which was enacted in 2007. However, due to the complexity and cost of the process, few municipal consolidations have taken place. SB 956 will allow consolidating municipalities to immediately begin to experience the financial savings of municipal consolidation by spreading the effect of the non-recurring costs associated with municipal consolidation over a five-year period.
"Our towns and taxpayers have a chance to see savings through consolidations with other municipalities, but sometimes, the high costs involved in the process can scare local officials away from pursuing these opportunities," Senator Jennifer Beck, who co-sponsored the bill, said in a press statement. "With this new law, they will be able spread those costs over a few years and decreases the immediate financial burden. It is my hope that this will encourage more towns to take advantage of these long-term savings."
SB 956 will specifically enable municipalities to authorize special emergency appropriations for the payment of non-recurring expenses incurred in conjunction with a consolidation with a neighboring municipality or municipalities. The payments could then be spread out over five years through special emergency notes.  Under current law, special emergency appropriations are available for other municipal purposes, including preparation of an approved tax map, drainage maps for flood control purposes, preliminary engineering studies and planning necessary for the installation and construction of a sanitary sewer system.
The final version of the law reflects recommendations set forth in Gov. Christie's conditional veto. The Governor recommended that authorization of special emergency appropriations for non-recurring consolidation expenses be subject to the approval of the Director of the Division of Local Government Services. Accordingly, the law states that "the director shall approve the ordinance if he or she determines that the non-recurring expenses are reasonable and permissible by law and that the consolidation will result in long-term savings for the municipality." Notably, the final version of SB 956 also removed a provision stating that non-recurring expenses incurred by a municipality to implement a consolidation with another municipality, or municipalities, would be exempt from the 2 percent property tax levy cap.
The new law takes effect immediately.
For more information about the new municipal consolidation law or the legal issues involved, we encourage you to contact a member of Scarinci Hollenbeck's Government Law Group.