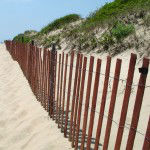 A recent New Jersey appeals court decision may make it easier for litigants to obtain writs of mandamus against New Jersey municipalities. A mandamus is a court order directing a government official or agency to properly fulfill their official duties.
The Facts of the Case
In Mullen v. The Ippolito Corporation, A-5823-10, Point Pleasant residents John Mullen and Howard Levine alleged that "municipal inaction" was placing their beach property and the surrounding sand dunes at risk. The plaintiffs own a one-family house in an area of Point Pleasant Beach that is zoned exclusively for low-density residential use. The Driftwood Motel, located next door, was grandfathered in as a preexisting nonconforming use.
For thirteen years, the plaintiffs allegedly complained to municipal officials in Point Pleasant Beach that the owners of the hotel were expanding the Driftwood's business operations as well as the property's physical footprint, in violation of applicable zoning restrictions, municipal housing and construction codes, and dune protection ordinances. They further maintained that municipal officials ignored their numerous complaints and failed to take any corrective or enforcement action against the hotel.
After their complaints were not addressed, the plaintiffs filed a lawsuit to compel Point Pleasant to enforce its zoning laws against the Driftwood. The borough sought to dismiss the lawsuit on the grounds that the homeowners failed to exhaust all available administrative remedies and failed to meet certain time restrictions for filing suit.
The Court's Ruling
As to the claims against Point Pleasant, the property owners relied on Garrou v. Teaneck Tryon Co., 11 N.J. 294 (1953), which established the requirements for a mandamus action. It requires that (1) there has been clear violations of local zoning and public safety laws, (2) the violations have particularly and adversely affected their right to the quiet enjoyment of their home, and (3) the violations have remained unabated despite having been duly brought to the attention of the relevant municipal officials.
The Appellate Division ultimately found that the plaintiffs presented "concrete evidence establishing a pattern of indifference by the municipal officials charged with enforcement of the local zoning and beach-protection ordinances." As highlighted by the court, the homeowners demonstrated that they "repeatedly complained to these officials that Driftwood was expanding and intensifying its business activities in defiance of municipal zoning ordinances and that they were either ignored or told, in a summary and dismissive fashion, that enforcement action against Driftwood was unwarranted."
Accordingly, the appeals court held that "absent this mandamus action, local property owners like plaintiffs are left without recourse to protect their properties in the face of municipal indifference." It further found that it was reasonable to relax the 45-day time restriction in light of  "the important public interest in ensuring that public officials perform their official duties diligently and with reasonable dispatch."
For additional information about this case, please contact a member of Scarinci Hollenbeck's Public Law Group.