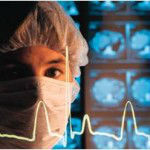 New Jersey municipalities should begin working to ensure compliance with the Affordable Care Act, if they have not done so already. While some provisions have already taken effect, the most significant changes will be phased in over the next two years.
Overall, the ACA will not drastically alter how New Jersey municipalities provide health insurance to their employees. For instance, local governments can continue to self-insure and participate in statewide risk pools. Nonetheless, like all employers, local cities and towns will have to make certain changes to meet the new requirements.
Many changes have already taken effect. For instance, New Jersey municipalities should already be implementing provisions of the ACA that prohibit pre-existing condition exclusions for children, prohibit employees from being dropped from coverage if they get sick, and allow employees' dependent children to stay on their plan until age 26.
However, the most significant requirements are scheduled to take effect in the next few years. They include:
Starting in 2016, municipalities will be required to demonstrate to the Secretary of Health and Human Services that their self-insurance plans are sufficiently funded or capitalized to cover all likely medical claims.
Starting in 2014, municipalities who offer insurance must provide it to both full and part-time employees. The insurance offered will have to satisfy specified minimum cost, coverage, and reimbursement requirements.
Starting in 2014, municipalities will be able to opt out of providing health insurance to employees. However, like all employers, they will be required to provide subsidies for the purchase of insurance or pay monetary penalties.
Starting 2012, all plans will have to include an "essential health benefits package" that will provide a comprehensive set of services that covers no less than 60 percent of the cost of the covered benefits.
Of course, this is just a brief example of the changes that will be rolled out in the coming months and years. For additional information about the Affordable Care Act, please contact a member of Scarinci Hollenbeck's Public Law Group.