A New Jersey municipality is out of luck when it comes to recouping attorneys' fees it paid under a court order that was later vacated on appeal. When the township later settled the lawsuit filed by two developers, it neglected to include the reimbursement as part of the agreement. The decision in Robert J. Pacilli Homes v. Pilesgrove Township Planning Board highlights the importance of memorializing all of the terms of a settlement to writing.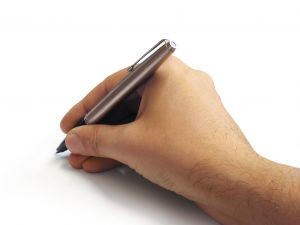 The Facts of the Case
After many years of litigation involving proposed residential subdivisions, Defendant Township of Pilesgrove ("Pilesgrove") entered into separate settlement agreements with Plaintiffs, Robert J. Pacilli Homes, LLC ("Pacilli"), and Graciela Rodriguez ("Rodriguez"). Several months after both cases were dismissed, Pilesgrove sought to recoup $62,000 in attorneys' fees that it paid to both Plaintiffs pursuant to a 2007 trial court order that the Appellate Division later reversed.
Plaintiffs objected and supported its argument with the settlement agreements, which were silent with respect to any obligation on the part of Plaintiffs to refund the attorneys' fee award to Pilesgrove. The Township then filed motions in the trial court to enter judgment against each Plaintiff, reimbursing Pilesgrove for the attorneys' fee awards that were reversed on appeal. The trial court, however, denied the motions and stated:
[T]here's no court rule or statute or case law that allows this [c]ourt, absent a vacation of the settlement or a [motion] to vacate the dismissal, that allows me to enter judgment on a three-year-old Appellate Division case that was certainly within the contemplation and knowledge of the parties that they had paid the money, [and] that it was not returned by the time that they had settled it….
The Court's Decision
The Appellate Division affirmed the trial court's decision. The court reasoned "[w]hether by design or inadvertence, Pilesgrove's failure to reference the fee issue in the settlement agreements is fatal to its claims."
The court further explained, "[t]o allow Pilesgrove to belatedly seek to recover these fees, after the cases were settled and dismissed, not only contravenes the express language of the agreements, but would also frustrate the finality that these settlements were clearly intended to achieve."
In its opinion, the Appellative Division also noted that Pilesgrove could have "sought to offset the counsel fee reimbursements against the amounts it agreed to pay plaintiffs on their damages claims" or "sought to 'carve out' the fee reimbursement issue from the claims that were resolved in the settlement agreements."
For more information about the case or the legal issues involved, we encourage you to contact a member of Scarinci Hollenbeck's Government Law Group.