On March 10, the Supreme Court of New Jersey transferred the administration of affordable housing rules back to the courts, effectively stripping the "moribund" Council on Affordable Housing (COAH) of any power to regulate where and when affordable housing will be built in New Jersey. The much-anticipated decision opens yet another chapter in the state's controversial affordable housing history.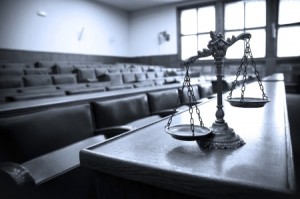 The Legal Background
As previously detailed on the Scarinci Hollenbeck Government & Law Blog, COAH's third round regulations have been the subject of intense debate and frequent litigation for over a decade. Last September, the New Jersey Supreme Court rejected the previous iteration of COAH's "third round" rules, which proposed a "growth share" methodology for assessing prospective need in allocating a municipality's fair share of the region's need for affordable housing.
After COAH missed previous rulemaking deadlines, several groups, including Fair Share Housing Center, filed suit to enforce the Court's order. In March 2014, the Supreme Court again established a timeline for the adoption of the regulations outlined what could happen if COAH failed to implement new rules. The Court expressly authorized motions in aid of the litigant's right to lift the protections provided to municipalities in accordance with the Fair Housing Act N.J.S.A. 52:27D-313.
On October 31, 2014, the Fair Share Housing Center filed a motion in aid of litigants' rights with the Supreme Court. Given COAH's failure to approve new regulations, it asked that the Supreme Court allow various trial courts, rather that COAH, to "be responsible" for implementing the Fair Share Housing Act. The goal was to lift the restrictions in place on the "builder remedy" lawsuits that could be brought against municipalities across the State.
The Court's Latest Ruling
The New Jersey Supreme Court concluded that COAH had failed to comply with its March 14 order, leaving the court little choice than to effectively dissolve, until further order, the FHA's exhaustion-of-administrative-remedies requirement. However, the Supreme Court also acknowledged that municipalities should not be punished for COAH's failure to act.
"Due to COAH's inaction, we agree that there no longer exists a legitimate basis to block access to the courts," Justice Jaynee LaVecchia wrote. "Parties concerned about municipal compliance with constitutional affordable housing obligations are entitled to such access, and municipalities that believe they are constitutionally compliant or that are ready and willing to demonstrate such compliance should be able to secure declarations that their housing plans and implementing ordinances are presumptively valid in the event they later must defend against exclusionary zoning litigation."
Below is a brief overview of the new procedures put in place by the decision, which will take effect on June 8, 2015:
All municipalities will have an additional thirty-day period in which to file actions affirmatively seeking to demonstrate constitutional compliance. After that thirty-day period expires, FSHC or any other interested party may file a challenge to a town's constitutional compliance against a municipality.
Only constitutional compliance actions may proceed initially as against a town with substantive certification from COAH. A builder's remedy is not authorized unless a court determines that the substantive certification that was granted is invalid, no constitutionally compliant supplementing plan is developed and approved by the court after reasonable opportunity to do so, and the court determines that exclusionary zoning actions, including actions for a builder's remedy, are appropriate.
Towns that were in "participating" status before COAH and that now affirmatively seek to obtain a court declaration that their affordable housing plans are presumptively valid will have five months in which to submit their supplemental housing element and affordable housing plan. During that period, the court may provide initial immunity preventing any exclusionary zoning actions from proceeding.
If a town elects to wait until its affordable housing plan is challenged for constitutional compliance, immunity requests covering any period of time during the court's review will be assessed on an individualized basis.
What is not known yet is what standards each designated "Mount Laurel" judge will apply in each county to determine a municipality's fair share obligation. It is also not known whether COAH will take any action in response to the decision of the Supreme Court.
For more information about the NJ Supreme Court's COAH decision or the legal issues involved, we encourage you to contact a member of Scarinci Hollenbeck's Government Law Group.