New Jersey municipalities should be aware that the state's "ban the box" law went into effect on March 1, 2015. The New Jersey Opportunity to Compete Act prohibits employers from inquiring into an applicant's criminal history during the initial employment application process. It also precludes employers from publishing job advertisements stating that they will not hire workers who have been arrested for or convicted of a crime.
Many New Jersey municipalities, including Newark and Atlantic City, previously passed their own "ban the box" ordinances. The new statute supersedes any county or municipal ordinance, resolution or rule regarding inquiries into job applicants' criminal histories, except to the extent the ordinances regulate municipal operations.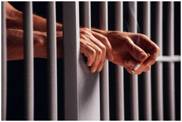 The Definition of Employer
The Opportunity to Compete Act applies to "any person, company, corporation, firm, labor organization, or association which has 15 or more employees over 20 calendar weeks and does business, employs persons, or takes applications for employment within" the State of New Jersey, "including the State, any county or municipality, or any instrumentality thereof."  Implementing rules published by the New Jersey Department of Labor clarify that "15 or more employees over 20 calendar weeks" means 15 or more employees for each working day during each of 20 or more calendar workweeks in the current or preceding calendar year.
Prohibited Criminal Background Inquiries
With regard to interviews, employers are prohibited from making "any oral or written inquiry regarding an applicant's criminal record during the initial employment application process," which is defined as "the period beginning when an applicant for employment first makes an inquiry to an employer about a prospective employment position or job vacancy or when an employer first makes any inquiry to an applicant for employment about a prospective employment position or job vacancy, and ending when an employer has conducted a first interview, whether in person or by any other means, of an applicant for employment." However, if an applicant voluntarily discloses information about his or her criminal record, the employer may make inquiries regarding the applicant's criminal record to anyone, including to the applicant, during the initial employment application process.
As for job advertisements, employers cannot "knowingly or purposefully publish, or cause to be published, any advertisement that solicits applicants for employment where that advertisement explicitly provides that the employer will not consider any applicant who has been arrested or convicted of one or more crimes or offenses."
The new law includes a number of exceptions. Most notably for municipalities, the Opportunity to Compete Act does not apply to positions in law enforcement, corrections, the judiciary, homeland security, emergency management, or other positions where a criminal history background check is required by law, rule or regulation.
The Penalty for Violating the New Rules
Violations of the Opportunity to Compete Act can result in civil penalty of up to $1,000 for the first violation, $5,000 for the second violation, and $10,000 for each subsequent violation. To ensure compliance with the new rules, all employers should review their employment applications and hiring procedures.
For more information about the new law or the legal issues involved, we encourage you to contact a member of Scarinci Hollenbeck's Government Law Group.