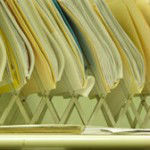 The New Jersey Supreme Court recently clarified that the state's Open Public Records Act (OPRA) does have its limits. The Court addressed whether certain records related to the Rutgers Environmental Law Clinic's representation of its clients should be fair game under OPRA.
The lawsuit, Sussex Commons Associates v. Rutgers, arose from the clinic's representation of two citizen's groups that opposed a development project by the plaintiff. Sussex requested several categories of documents related to that representation and, after the clinic refused to turn over certain documents, the developer filed suit.
As we previously discussed on this New Jersey Government and Law blog, a New Jersey appellate court previously held that OPRA did apply because the law school meets the definition of a public agency, which encompasses the departments of the executive branch of government and any "other instrumentality within or created by such department."
However, the New Jersey Supreme Court disagreed. While it acknowledged that OPRA was intended to ensure that "government records shall be readily accessible" to the public, it concluded that the Legislature did not intend that the statute apply to the clinic's legal documents.
"We find no evidence that the Legislature intended to apply OPRA to teaching clinics that represent private clients, or that it meant to cause harm to clinical programs at public law schools," Chief Justice Stuart Rabner wrote. He further clarified that the ruling "encompasses client-related documents or clinical case files, as well as requests for information about the development and management of litigation — like the requests presented in this case."