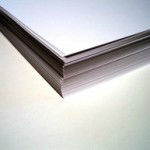 New Jersey's Open Records Act continues to dominate the legal headlines. As legislative efforts are underway to expand OPRA New Jersey's public law schools are seeking to avoid it.
The New Jersey Supreme Court will soon decide whether certain records related to the Rutgers Environmental Law Clinic's representation of its clients should be fair game under OPRA. The lawsuit, Sussex Commons Associates v. Rutgers, arose from the clinic's representation of two citizen's groups that opposed a development project by the plaintiff. Sussex requested several categories of documents related to that representation and, after the clinic refused to turn over certain documents, the developer filed suit.
An appellate court previously held that OPRA applies because the law school meets the definition of a public agency, which encompasses the departments of the executive branch of government and any "other instrumentality within or created by such department." It also refused to provide a blanket exception for the clinic's activities.
In appealing the decision, the law school clinic argues that it should be viewed more like a law firm than a public entity. Forcing the clinic to make its documents public could chill its operations and force it to reveal information that would otherwise be legally protected under privilege, the school argues.
As reported by the New Jersey Law Journal, Rutgers Law school Dean John Farmer Jr., the former attorney general, argued before the court that the law school's clinics should be treated the same as any other law firm representing private clients.
"We can't come up with a list of potential documents" that might be subject to OPRA, he said. "Are we supposed to assess every document that comes in? That's something that no one else has to do."
Several N.J. Supreme Court justices seemed reluctant to provide the blanket exception to OPRA the clinic has requested. However, we will have to wait for the official decision.