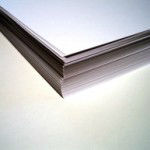 As we mentioned in our last post, proposed legislation aims to improve government transparency by overhauling and modernizing New Jersey's Open Records Act (OPRA). This post outlines some of the most important proposed changes under S-1452.
To start, the bill would rename OPRA as the "Martin O'Shea Open Public Records Act" after the late journalist and longtime public records advocate.
The bill would broaden access to government records, by allowing anyone to make an OPRA request, not just New Jersey residents. The proposed changes would also permit records requests to be made on documents other than the adopted form, so long as it clearly indicates that it is an OPRA request and contains the information required on the adopted form. 
The bill would narrow the definition of "advisory, consultative or deliberative material," which is often used as the basis for denying an OPRA request. The bill defines it as "recommendations, and deliberations comprising part of a process by which public agency decisions and policies are formulated." 
The legislation would also extend public record obligations to quasi-governmental organizations engaged in service to the public. Examples include the New Jersey League of Municipalities, the New Jersey School Boards Association, and joint insurance groups or funds for political subdivisions of the State.
Under the amended law, the definition of government record would be expanded. It would include the names of reviewers of grants, donations, gifts or applications made to a public agency including the names of reviewers of charter school applications as a government record. Records related to settlements of lawsuits or claims involving public agencies, public officials, or employees would also be considered a government record.
With respect to modernization, the bill would allow residents to email records requests to the requestor without charge. In addition, it would limit the application of special service charges by the records custodian.
Finally, in order to discourage public officials from dragging their feet on records requests, the bill would change the standard for violations of OPRA from "knowingly and willfully" violating the law to "gross negligence." The new standard would be defined as conduct marked by a gross deviation from the law or duties imposed by the position of custodian of a government record.
As we mentioned in our last post, we will continue to track the status of this legislation and provide updates when new information becomes available.