The Appellate Division recent held that the Borough of Closter did not engage in "spot zoning" when it increased the allowable square footage for commercial establishments in its business district. The Mayor and Council's adoption of a zoning ordinance in The Great Atlantic & Pacific Tea Co. Inc. v. Borough of Closter Planning Bd. cleared the way for the renovation of store space that now houses a Whole Foods Supermarket.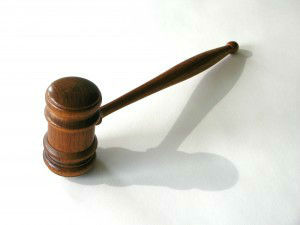 The Facts of the Case
The Great Atlantic and Pacific Tea Company, Inc. and Jesse Rosenblum filed complaints in lieu of prerogative writs against the Borough of Closter. The plaintiffs alleged that the Mayor of Closter's private meetings with a developer and the chairman of the Planning Board of the Borough of Closter regarding possible renovation of a vacant store in Closter Plaza to house a Whole Foods supermarket violated the Open Public Meetings Act (OPMA). The complaints further maintained that the Borough's adoption of an ordinance that increased the maximum square footage for commercial establishments in the District 3 Business Area from 40,000 to 45,000 square feet amounted to impermissible spot zoning because it conflicted with the Borough's master plan.
The Court's Decision
The Appellate Division affirmed the trial court's dismissal. With regard to the OPMA violations, the appeals court held that the mayor's meetings did not offend the statute. In so ruling, the court rejected the plaintiffs' argument that OPMA is violated if less than an effective majority of a public body meets to discuss public business.
The appeals court also rejected the plaintiffs' challenges to the zoning ordinance. As highlighted by the court, a New Jersey municipality engages in spot zoning when it uses "the zoning power to benefit particular private interests rather than the collective interests of the community." It does not do so simply because the zoning ordinance was initially proposed by private parties and these parties ultimately benefited.
In this case, the court noted that the ordinance was not inconsistent with the master plan. In addition, the decision to amend the regulation to permit a modest increase in the maximum square footage was supported by the reexamination report that stated that the zoning regulations in Closter Plaza should "[a]llow the market to determine the tenancy and size of the anchor and satellite stores."
Accordingly, the Appellate Division found that the "uncontradicted testimony of the municipal officials established that, prior to the adoption of these ordinances, the planning board and the governing body gave conscientious consideration both to the appropriateness of [the ordinance] and the effect of this use on the general well-being of the community." It added, "The law requires no more."
For more information about the court's decision or the legal issues involved, we encourage you to contact a member of Scarinci Hollenbeck's Government Law Group.