In Scheeler v. Office of the Governor, the Appellate Division held that third-party requests for documents under the Open Public Records Act (OPRA) are subject to disclosure under OPRA. In so ruling, the appeals court rejected the argument that such OPRA requests lack the required specificity and would constitute an invasion of privacy.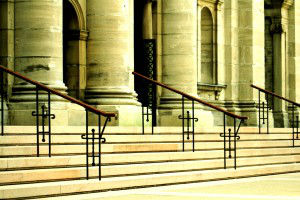 Facts of the Case
In February 2014, plaintiff Harry Scheeler sent a request to the Governor's Office seeking copies of all OPRA requests submitted to that office in January 2014. He also sought copies of all OPRA requests presented to the Governor's Office concerning the closure of traffic lanes on the George Washington Bridge from September 1, 2013, to February 10, 2014. Scheeler also sought copies of OPRA requests sent to several other government agencies, including the New Jersey Motor Vehicle Commission (MVC), the New Jersey Department of Military and Veterans Affairs (DMVA), and the New Jersey Department of Treasury (DT).
The records custodians denied Scheeler's requests, concluding that he was not entitled to disclosure of third-party OPRA requests. In support, they cited Gannett N.J. Partners, LP v. County of Middlesex, 379 N.J. Super. 205 (App. Div. 2005).
Scheeler subsequently filed suit.   The trial court noted that the Gannett court, in dicta, suggested that requests for access to third-party OPRA requests are improper. The Scheeler trial court ultimately held that third-party OPRA requests are "government records" under OPRA, and there is no specific exemption in OPRA that precludes disclosure of those records. On appeal, the Appellate Division also considered two similar cases involving whether OPRA exempts third-party OPRA requests from disclosure.
Appellate Division's Decision
The Appellate Division held that OPRA requests are subject to disclosure. According to the court, "OPRA does not, however, include any specific provision declaring that OPRA requests are not subject to disclosure. Furthermore, defendants do not cite any statute, legislative pronouncement, executive order, or court rule that provides that OPRA requests are confidential."
In reaching its decision, the appeals court rejected the argument that demands for access to OPRA requests by third parties are generally improper because they lack sufficient specificity. It explained:
We are not persuaded by defendants' argument. Here, plaintiffs did not seek access to general categories of records, nor did they ask defendants to undertake any analysis or research to determine the records that fall within the scope of the requests. Rather, plaintiffs sought access to OPRA requests by other persons, which were received by defendants within specific time frames. Thus, plaintiffs requested the documents with sufficient clarity.
The Appellate Division also held that denying access to the third-party OPRA requests was not justified by any privacy concerns. The court specifically noted that some state agencies have used OPRA-request forms that inform citizens that their requests may be subject to disclosure. It further stated: "Even if the OPRA-request forms did not include such warnings, a citizen submitting an OPRA request ordinarily would not have a reasonable expectation that the request will not be disclosed to others."
The Appellate Division did note that "there may be individual cases in which a citizen may have a reasonable expectation of privacy regarding that citizen's OPRA request." However, it advised that the agency may deny the public access to the OPRA request only after it has considered and applied the balancing test under Burnett v. County of Bergen, 198 N.J. 408, 414 (2009).
For more information about the decision in Scheeler v. Office of the Governor or the legal issues involved, we encourage you to contact a member of Scarinci Hollenbeck's Government Law Group.