The Division of Local Government Services (DLGS) recently published a Local Finance Notice regarding municipal levy cap referendums. The notice outlines key dates for 2017 levy elections and discusses an important policy change regarding the healthcare levy cap exclusion.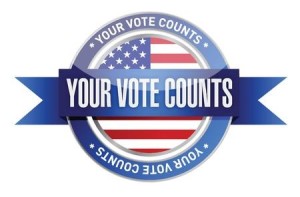 Levy Cap Referendum Deadlines
The Local Finance Notice highlights several important deadlines that are fast approaching for municipalities that plan to conduct a referendum. Most importantly, CY 2017 levy cap referendums will take place on April 25, 2017 for municipalities with partisan elections. For municipalities with non-partisan elections this year, voting on levy cap referendums will be held on May 9, 2017. Below are several other key dates:
The deadlines for publishing a display advertisement announcing that a referendum may be held are February 28, 2017, for April levy elections and March 14, 2017, for May levy elections.
If the governing body elects to proceed with a referendum, it must adopt an "authorizing" resolution approving the referendum question and amount no later than close of business on April 5, 2017 (April) and April 19, 2017 (May).
A certified copy of the resolution must be sent to the County Clerk by the close of business on April 5, 2017 (April) and April 19, 2017 (May). On the following business day, a certified copy of the authorizing resolution must be sent to the Division of Local Government Services and to the Secretary of the local Board of Education(s), (if the municipality has a Type II school district).
Healthcare Levy Cap Exclusion
The Local Finance Notice specifically emphasizes that the healthcare levy cap exclusion should not be used for increases in healthcare costs resulting from decreases in employee healthcare contributions. As the DLGS explains:
The Division is aware that certain local units are agreeing to reduce employee healthcare contribution obligations beneath the percentages set forth under the Chapter 78 Grid, believing they can allocate any resulting increased costs to the health insurance levy cap exclusion. The 2010 levy cap law was never intended to provide local governments relief from fiscally imprudent decisions.
To help ensure that the exclusion is used properly, the DLGS plans to modify the levy cap workbook. With regard to collective negotiation agreements (CNA) that will take effect after the Grid has reached its full four-year implementation, the Local Finance Notice also states that "local units should note that their decision to keep the Grid amounts in place, or to agree to a higher or lower amount of employee health benefit contribution, may be a factor the Local Finance Board considers when reviewing applications."
For more information about the Local Finance Notice or the legal issues involved, we encourage you to contact a member of Scarinci Hollenbeck's Government Law Group.