A bill pending in the New Jersey Assembly would require school board candidates to affirm that they have not been convicted of crimes that would disqualify them from office when filing their nominating petitions. The legislation, Assembly Bill 4206, is currently pending before the Assembly Judiciary Committee.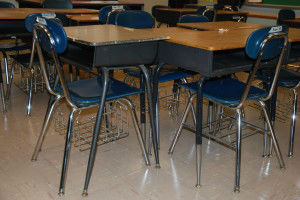 Under N.J.S.18A:12-1, individuals are precluded from serving on a New Jersey board of education or charter school board of trustees if they have been convicted of certain crimes, including specified violent crimes, drug offenses, and crimes against children. In essence, individuals who have been convicted of crimes that, under existing law, would prohibit an individual from working in a public school are also disqualified from serving as school board members.
Current law also mandates that a school board member must, within 30 days of election or appointment to the board, undergo a criminal background check for the purpose of ensuring that the member is not disqualified. Prior to entering into the duties of the office, board members must also take an oath that must include a specific declaration that the member is not disqualified from holding office due to a conviction of one of the disqualifying crimes or offenses.  A member who falsely swears or affirms that he is not disqualified due to a conviction is guilty of a fourth degree crime.
The proposed legislation would require a "candidate for election to the office of school board member to file with his nominating petition a specific affirmation that he has not been convicted of any of the disqualifying crimes listed pursuant to N.J.S.18A:12-1." If signed into law, the new requirement would take effect on July 1 of the first full school year next following the date of enactment.
An identical bill, Senate Bill No. 2676, has been introduced in the New Jersey Senate. We will be closely tracking the status of both bills and will post updates as they become available
For more information about the proposed legislation or the legal issues involved, we encourage you to contact a member of Scarinci Hollenbeck's Government Law Group.