A Hudson County Superior Court judge recently awarded more than $280,000 in attorneys' fees and sanctions in a defamation lawsuit against three Hoboken bloggers. The decision in Bajardi v. Pincus highlights the costly consequences of filing a frivolous SLAPP (Strategic Lawsuits Against Public Participation) suit, which can often be used to silence public officials.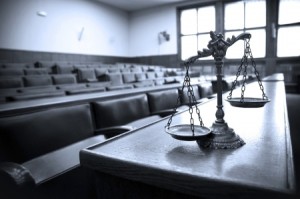 The Facts of the Case
Plaintiffs Lane Bajardi and Kim Cardinal Bajardi alleged that Roman Brice, Nancy Pincus, and Mark Heyer damaged their reputations through a series of posts that criticized the plaintiffs' involvement in Hoboken politics, including posts that accused Lane Bajardi of being a "paid political operative" of Hoboken Second Ward Councilwoman Beth Mason.
After several years of litigation, the Court ultimately dismissed the suit; concluding that there was no defamation and the defendants' blog posts were protected speech. The Court specifically found that the plaintiffs could not prove that the defendants acted with actual malice, which is an essential element of a defamation claim involving a public figure. "The suit needs to sufficiently support the finding of actual malice or reputational injury," Judge Patrick J. Arre held. "Therefore, the plaintiffs' complaint is dismissed."
Following the dismissal, the defendants sought sanctions and reimbursement of their attorney's fees under the N.J. Frivolous Lawsuit Statute, pursuant to Rule 1:4-8 and N.J.S.A. 2A:15-59.1. They specifically argued that the plaintiffs pursued their defamation lawsuit even when it became clear that they did not have sufficient evidence to support their claims. They further maintained that the plaintiffs' suit amounted to a SLAPP suit and that its purpose had always been to harass, cause unnecessary delay, and needlessly increase the costs of litigation with the goal of silencing the defendants' First Amendment protected speech.
The Legal Background
Pursuant to N.J.S.A. 2A:15-59.1, a party who prevails in a civil action, either as plaintiff or defendant, against any other party may be awarded all reasonable litigation costs and reasonable attorney fees, if the judge finds at any time during the proceedings or upon judgment that a complaint, counterclaim, cross-claim or defense of the nonprevailing person was frivolous. Under the statute, a frivolous claim exists when: 1. The complaint, counterclaim, cross-claim or defense was commenced, used or continued in bad faith, solely for the purpose of harassment, delay or malicious injury; or 2. The nonprevailing party knew, or should have known, that the complaint, counterclaim, cross-claim or defense was without any reasonable basis in law or equity and could not be supported by a good faith argument for an extension, modification or reversal of existing law.
The Court's Decision
The Court granted the request, ordering the plaintiffs to pay more than $280,000 in attorneys' fees and sanctions. "The Court finds the Bajardi's claims were frivolous, were pursued in bad faith, and with the purpose of harassment, delay and malicious injury in violation of N.J.S.A. 2A:15:15-59.1," Judge Patrick J. Arre's decision stated.
In reaching his decision, Judge Arre found that the plaintiffs "continually pursued claims with no basis in fact, while misrepresenting the facts to their counsel and to the court." He even went so far as to find that the Bajardis' conduct "approaches a fraud upon the court."
"Plaintiffs were limited public figures who manipulated their attorney to perpetrate and perpetuate a SLAPP-suit disguised as a defamation case involving weighty issues of constitutionally First Amendment political speech," Judge Arre further stated.
While New Jersey does not have anti-SLAPP laws in place, this suit demonstrates that courts are willing to award significant fees and sanctions in response to frivolous litigation. Unfortunately, defendants often have to win dismissal of the suit before they can pursue such claims.
For more information about the court's decision or the legal issues involved, we encourage you to contact a member of Scarinci Hollenbeck's Government Law Group.