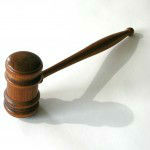 The Appellate Division recently ordered two school officials to reimburse their district for legal fees when the school board improperly instituted legal action on their behalf. It concluded that a defamation lawsuit was not brought in the interest of the Elizabeth Board of Education, but rather, in the interest of the former Board President and former Superintendent.
The Facts of the Case
In Rivera v. Elizabeth Board Of Education, Docket No. A-1023-11T4, (App. Div. 2013), plaintiff Antonio Rivera sought to compel defendants to indemnify the Elizabeth Board of Education for legal expenses the Board incurred related to a defamation lawsuit.  The lawsuit against the Board alleged its expenditure of public funds to protect personal rights of its members was beyond its statutory powers and void; and the Board had violated the Open Public Records Act (OPRA) by failing to provide records including resolutions authorizing the filing and funding of the lawsuit.
The Court's Decision 
The Appellate Division ultimately rejected the argument that the defamation lawsuit was brought in furtherance of the Board's interest only, and not for any personal interest. It further held that the former Board President and Superintendent  were required to reimburse the school district $63,622 for legal fees.
As highlighted by the Court, government entities are not authorized to bring defamation claims. As explained by the Court, "[t]he Board could not maintain a cause of action in its own right based upon defamatory statements made by citizens, whether pled as defamation or some variation of defamation." The Court also found that the Board's failure to comply with OPRA and the Open Public Meetings Act suggested that the Defendants were acting in their individual interests.
As this case highlights, New Jersey municipalities and local authorities must be cautious when initiating litigation. In addition to verifying that the entity is the proper party to bring the suit, public bodies must also be sure to comply with the requirements of both OPRA and OPMA.
For more information about this case or the legal issues involved, we encourage you to contact a member of Scarinci Hollenbeck's Public Law Group.