A New Jersey Court recently considered the reach of New Jersey's Uniform Housing and Affordability Controls (N.J.A.C. 5:80-26.1 to -26.26) (UHAC). The affordable housing case involved whether and to what extent a municipality may unilaterally extend the thirty-year deed restrictions regulating the resale and rental prices of certain affordable housing units.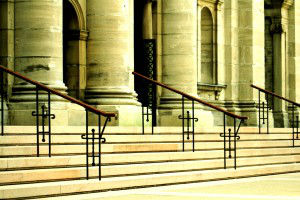 The Facts of the Case
Plaintiffs Society Hill at Piscataway Condominium Association, Inc. (Society Hill) and five individual owners of real property at Society Hill (collectively, "plaintiffs") filed this motion for summary judgment against defendant Township of Piscataway (Piscataway). The plaintiffs alleged that Piscataway's unilateral extension of existing thirty-year deed restrictions, which were governed by a consent order in Urban League of Greater New Brunswick v. Mayor and Council of the Borough of Carteret, was unlawful.
The restrictions and covenants were set forth in Piscataway's affordable housing plan, the Master Deed and Declaration of Restrictive and Protective Covenants of Society Hill at Piscataway Condominium as well in each of the individual unit deeds. Pursuant to the court settlement, Piscataway received, and has continued to receive, credit for each of the 109 affordable housing units against its fair share obligation.
In 2012, Piscataway adopted an ordinance that purported to authorize the Township to "extend" the affordable housing resale controls for another thirty years. It also filed and recorded a "Declaration of Restrictive Covenant," which extended the deed restrictions. The plaintiffs subsequently filed suit. It argued that the municipality's reliance on the UHAC regulations is erroneous. 
The Court's Affordable Housing Decision
The court ruled against the municipality. It found that it lacked the authority to unilaterally extend the resale and rental controls on the units at issue. "The township's attempts to extend the thirty-year resale and rental restrictions in plaintiffs' deeds for an additional thirty-year period was beyond its authority and was, accordingly, unlawful, of no effect, and ultra vires."
In reaching its decision, the court considered when the units were constructed as well the regulations that governed them at the time. "Since none of these Mount Laurel units were constructed or approved pursuant to, or under the auspices of, COAH (The Council On Affordable Housing) or the HMFA (Housing and Mortgage Finance Agency), but rather, were constructed prior to the adoption of the Fair Housing Act and the regulations promulgated thereunder, the UHAC regulations do not apply," the court reasoned.
The court further held that even if the UHAC regulations did control, the units would still be exempted. It highlighted that the regulations contain a "carve out" for any unit that was deed restricted pursuant to COAH's grant of substantive certification, or any court judgment, grant agreement or contract prior to December 20, 2004.
For more information about the court's affordable housing decision or the legal issues involved, we encourage you to contact a member of Scarinci Hollenbeck's Government Law Group.