New Jersey municipalities often retain more than one attorney to handle their legal matters. In a recent decision, a New Jersey court confirmed that the attorneys should be able to confidentially share information. In 297 Palisades Urban Renewal v. Borough of Bogota, the court specifically held that communications between recused counsel and special counsel fall under the Open Public Records Act's (OPRA) attorney-client privilege exemption.
The Facts of the Case
The dispute between 297 Palisades Avenue Urban Renewal Company LLC (297 Palisades) and the Borough of Bogota (Bogota) initially arose from a redevelopment project in which 297 Palisades was approved to build an apartment building. Earlier this year, the plaintiff filed two verified complaints and orders to show cause against the municipality for alleged OPRA violations.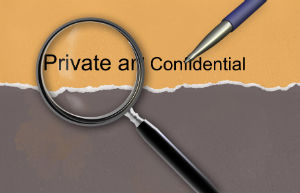 In performing his duties as municipal counsel, Douglas M. Bern, Esq. represented Bogota in the consolidated actions. However, after 297 Palisades asserted a conflict of interest, Bern recused himself from any and all "litigation involving 297" Palisades. The municipality Bogota subsequently retained Bruce R. Rosenberg, Esq. as substitute counsel.
Shortly thereafter, 297 Palisades filed a complaint against Bogota in a related non-summary proceeding. Due to Bern's prior recusal, Bogota retained special counsel, Richard D. Trenk, Esq. (Trenk), as counsel in the non-records litigation. During the course of his work in the new matter, Trenk exchanged emails and at least one memorandum with Bern. When 297 Palisades discovered the communications, it made a records request under OPRA to obtain them.
Bogota's custodian of records denied the requests, citing that the documents "are not government records as defined by OPRA as they involve matters covered under the attorney client privilege as enumerated under N.J.S.A. 47:1A-1.1 and attorney work product privilege." In support, Trenk asserted that he intended any correspondence with Bern to be privileged, while Bern confirmed that he cooperated with the full intention of providing background information consistent with his function as Bogota's municipal attorney.
The Legal Background
While OPRA's purpose is to ensure public access to government records, it expressly excludes "any record within the attorney-client privilege." By definition, the attorney-client privilege protects "confidential communications between a client and his attorney in the course of a professional relationship," which were intended to remain confidential. In addition, the privilege is not restricted to legal advice.
With regard to municipalities, the privilege extends to communications between a public body and the attorney retained to represent it. It also extends to "the necessary intermediaries and agents through whom the communications are made." Tractenberg v. Twp. of W. Orange, 416 N.J. Super. 354, 376 (App. Div. 2010). In this case, Bogota maintained that Bern was its intermediary.
The Court's Decision
Bergen County Assignment Judge Peter Doyne agreed, finding that "any confidential communication Trenk made with the necessary intermediary within Trenk's professional capacity as special counsel for 297 Palisades litigations is privileged." In so ruling, the court rejected the plaintiff's argument that Bern's recusal from all litigation involving 297 Palisades prohibited him from acting as Bogota's agent or intermediary.
In his opinion, Judge Doyne noted that there is no precedent stating that an attorney's incomplete recusal waives the attorney-client privilege.
"Clearly, it might have been preferable for Bern to have conducted himself in [a] more cautious manner," Doyne stated. "However, Bern's conduct has no effect on Trenk's duty and Bogota's right to assert the privilege. Bogota may still refuse to disclose confidential communications Trenk had with Bogota's intermediary regarding the non-records litigation."
For more information about this case or the legal issues involved, we encourage you to contact a member of Scarinci Hollenbeck's Government Law Group.