The New Jersey Department of Education is currently considering amendments that would overhaul how the state regulates Approved Private Schools for Students with Disabilities (APSSDs). The proposed changes are intended to increase oversight and crack down on alleged nepotism and improper spending.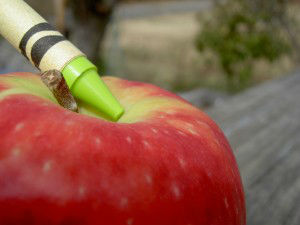 Role of APSSDs in New Jersey
There are currently 159 APSSDs operating in New Jersey. The private schools educate approximately 9,900 students with disabilities that public schools are unable to accommodate. Local school districts pay the average yearly tuition of about $65,000 per student.
Last year, the Star-Ledger investigated the state's APSSDs and determined that several schools were spending taxpayer money in ways that would be improper in public schools. The report revealed that many school directors earned six-figure salaries and personally drove luxury vehicles paid for by the state. It also found nearly one-fifth of the schools had instances of nepotism.
Proposed Changes to Title 18
In response to concerns raised by the investigation and a separate state audit, the Department of Education is considering several amendments to the current regulations governing APSSDs. According to the agency, the changes are needed to "ensure responsible use of school district funds."
To ensure appropriate tuition rates, the amendments:
Institute a salary freeze on all maximum salary levels.
Place limits on the way costs associated with purchased, owned and leased passenger vehicles are charged in tuition.
Cap travel expenditures at $20,000.
Prohibit sick benefit payouts in excess of one percent of employee's contracted salary amount during that fiscal year.
Limit private schools to three full-time equivalent administrative positions.
Several of the proposed changes are intended to bring APSSDs into alignment with the disclosures and policies required of school districts. One provision requires an Annual Disclosure Statement that lists related parties with which the APSSDs do business. Another rule change mandates that APSSDs develop and implement a nepotism policy.
Officials of the NJ Department of Education maintain that the amended regulations are necessary to improve transparency and place reasonable restrictions on how taxpayer money is spent at APSSDs. Meanwhile, the private schools maintain that the changes could inhibit their ability to educate the state's most vulnerable students.
For more information about the New Jersey Department of Education's proposed APSSDs rules or the legal issues involved, we encourage you to contact a member of Scarinci Hollenbeck's Government Law Group.