Gov. Chris Christie recently signed legislation into law that establishes a new category of special law enforcement officers. The Class Three special law enforcement (SLEO III) officers will be authorized to provide security in New Jersey's public and nonpublic schools and county colleges.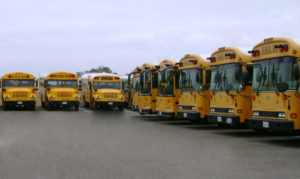 Previously, boards of education were authorized to hire law enforcement officers and safe schools resource officers to work in public schools within their jurisdiction pursuant to regulations of the Commissioner of Education. Under P.L. 2016, c.68, public and nonpublic schools, as well as county colleges, will also be authorized to hire Class Three special law enforcement officers whose duties are limited to providing security on school grounds.
SLEO III officers will be comprised of retired law enforcement officers less than 65 years old. The new law authorizes them to provide security while they are on the school or college premises during hours when the school or college normally is in session or when it is occupied by students or their teachers or professors. In addition, the new class of officers are authorized to respond to offenses or emergencies off school grounds occurring in the officer's presence while traveling to a school or college. However, they may not be dispatched or dedicated to any other assignment off school or college property.
Under the new law, SLEO III officers can exercise full powers and duties similar to those of a permanent, regularly appointed full-time police officer while providing this security.  The restrictions on carrying a firearm currently applicable to Class Two special law enforcement officers will also apply to Class Three law enforcement officers. Class Three law enforcement officers won't be authorized to carry a firearm while off duty unless they comply with the statutory requirements generally authorizing retired law enforcement officers to carry handguns.
Class Three special law enforcement officers are not subject to the 20 hour per week limit currently applicable to Class One and Class Two special law enforcement officers. However, they are not eligible for health care benefits or enrollment in any state administered retirement system.
For more information about the new school security law or the legal issues involved, we encourage you to contact a member of Scarinci Hollenbeck's Government Law Group.