The New Jersey Department of Community Affair's Division of Local Government Services (DLGS) recently published a Local Finance Notice regarding several new laws that impact local government and/or school procurement. Covered topics include bidder ownership disclosure, competitive contracting, contracts for asphalt work, claimant certification for utility bills, federal military equipment surplus (1033 program), and cooperative purchasing.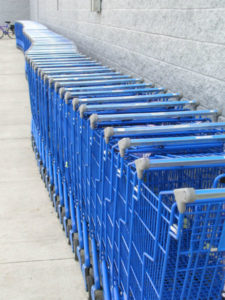 Bidder Ownership Disclosure
Pursuant to amendments to N.J.S.A. 52:25- 24.2, bidders with publicly traded parent entities can now comply with the ownership disclosure law by submitting the name and address of the parent entity and each person holding a 10 percent or greater beneficial interest in the parent entity as of the last annual filing with the federal Securities and Exchange Commission (SEC) or foreign equivalent. The bidder must also provide a link to the website containing the last annual filing with the SEC (or foreign equivalent) and the relevant page number of the filing containing the information on each person holding a 10 percent or greater interest. The DLGS has also made an updated model ownership disclosure form available on its website.
Competitive Contracting under Local Public Contracts Law
The "Division of Local Government Services Modernization and Local Mandate Relief Act of 2015" amended N.J.S.A. 40A:11-4.1 to expand the list of services that don't require prior Director approval to utilize competitive contracting. The new additions include: maintenance, custodial, and grounds keeping services; consulting services; emergency medical billing services; property appraisal services; reassessment or revaluation services; grant writing services; and animal control services. As highlighted by the DLGS, N.J.S.A. 18A:18A-4.1(k) was not similarly amended. Accordingly, the expanded list does not apply to school boards or charter school board of trustees
Department of Defense Surplus Property (1033 Program)
Under the 1033 Program, Municipal and county law enforcement agencies are eligible for free surplus Department of Defense property. A 2015 law (P.L. 2015, c. 23) requires a municipal or county governing body to approve, by resolution of the majority of its full membership, both a law enforcement agency's application for enrollment in a 1033 program and the acceptance by a law enforcement agency of any surplus equipment from a 1033 program. The term "county or municipal law enforcement agency" includes, but is not limited to, police departments, a county corrections departments, and county sheriff's offices.
The Local Finance Notice addresses several other recently enacted procurement laws. Local government and boards of education should review the document in its entirety and contact counsel with any compliance concerns.
For more information about the Local Finance Notice or the legal issues involved, we encourage you to contact a member of Scarinci Hollenbeck's Government Law Group.