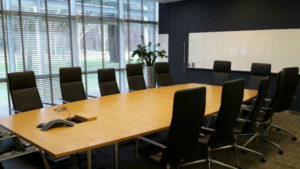 Given the stark differences in policy, the leadership change from Gov. Chris Christies election of Gov. Phil Murphy is certain to result in changes for local governments and state agencies. Since taking office, Gov. Murphy has issued ten executive orders, which tackle issues such as wind energy, equal pay, and medical marijuana. Many more significant legal developments are likely on the horizon.
When seeking to determine where Gov. Murphy will focus his attention, the transition reports published by the administration are an excellent resource. "Short-sighted decisions based on what could happen in the next election have left many New Jersey agencies without strategies that ensure the state's competitiveness and viability in the 21st Century, but the era of ad-hoc policy making is over in New Jersey," Gov. Murphy said. "We have thoroughly reviewed the Transition reports and have already started acting on some of the recommendations. We are excited to continue making progress and move toward a stronger and fairer New Jersey."
The transition reports are committee-specific and reflects policy discussions and debates among their members. According to a press statement accompanying the reports, "final products reflect the broad consensus within each committee but the reports may contain language or content that does not reflect the concurrence of all co-chairs or committee members, nor the organizations they represent."
Reports were released by the following transition committees:
Agriculture Transition Advisory Committee
Budget Transition Advisory Committee
Education, Access, and Opportunity Transition Advisory Committee
Environment and Energy Transition Advisory Committee
Government Technology and Innovation Transition Advisory Committee
Healthcare Transition Advisory Committee
Housing Transition Advisory Committee
Human and Children Services Transition Advisory Committee
Labor and Workforce Development Transition Advisory Committee
Law and Justice Transition Advisory Committee
Military and Veteran Affairs Transition Advisory Committee
Stronger and Fairer Economy Transition Advisory Committee
Transportation and Infrastructure Transition Advisory Committee
Urban and Regional Growth Transition Advisory Committee
The full reports are available at http://nj.gov/governor/news/reports/approved/reports_archive.shtml
While many of the reports do not provide all the details, they are certainly a solid starting point and provide significant insight into the policy initiatives that will take priority in the coming months.
For more information about the transition reports or the legal issues involved, we encourage you to contact a member of Scarinci Hollenbeck's Government Law Group.