The Supreme Court of New Jersey recently agreed to consider whether the New Jersey Constitution bans a county government from giving historic preservation grants to local churches. The case is Freedom from Religion Foundation v. Morris County Board of Chosen Freeholders.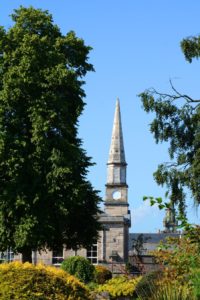 The suit, which was brought by the Freedom From Religion Foundation (FFRF), alleges that the Morris County Freeholders violated Article 1, Paragraph 3 of the New Jersey State Constitution by providing Morris County Preservation Trust Fund grants to local churches. Article 1 provides that no person shall be obliged "to pay tithes, taxes or other rates for building or repairing any church or churches, place or places of worship, or for the maintenance of any minister or ministry, contrary to what he believes to be right or has deliberately and voluntarily engaged to perform."
"The New Jersey Constitution must trump any other considerations," the lawsuit argues. The Complaint asked the Court to declare that each of defendants' "grants of taxpayer funds to churches," made during the two years prior to December 1, 2015, violated the New Jersey Constitution. The Complaint further requested the Court to enjoin defendants from "offering taxpayer money to any church" in the future.
In January, Superior Court Judge Margaret Goodzeit dismissed the lawsuit. "Just because the religious groups have put Morris County on notice that they intend to use their churches for worship does not mean that Morris County is somehow inextricably entangled with religion," the judge concluded.
In her decision, Judge Goodzeit highlighted that Morris County relies on neutral criteria when determining whether applicants are eligible for historic preservation grants. "Morris County desires to sustain historic landmarks, not just historic churches," she wrote.
While Judge Goodzeit acknowledged the importance of FFRF's work, she rejected its interpretation of the state Constitution. "The Court recognizes the FFRF's mission and its endeavor to promote a healthy separation of church and state. Without organizations like the FFRF, one check that keeps the balance even disappears. However, in the case at bar, precedent clearly indicates that to adhere strictly to the literal interpretation of Article I, Paragraph 3 of the New Jersey Constitution, as advocated by FFRF, would be a mistake," she wrote.
The FFRF appealed the decision to the Appellate Division. The New Jersey Supreme Court recently granted the Morris County Freeholders' request to proceed directly before the state's highest Court. We will be closely watching this case and encourage readers to check back regularly for updates.
For more information about the court's decision in Freedom from Religion Foundation v. Morris County Board of Chosen Freeholders or the legal issues involved, we encourage you to contact a member of Scarinci Hollenbeck's Government Law Group.