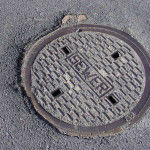 The New Jersey Supreme Court recently considered what happens when more than one entity plays a role in handling a property's sewage. The court concluded that both entities were entitled to collect a non-duplicative sewer connection fee.
The Facts of the Case
Under the New Jersey Sewerage Authorities Law, N.J.S.A. 40:14A-8, and the Municipal and County Utilities Authorities Law, N.J.S.A. 40:14B-22, entities are authorized to charge users fees in connection with sewerage services, including connection fees. In 612 Associates, L.L.C. v. North Bergen Municipal Utilities Authority, a dispute arose regarding sewage services provided to condominium complex in Union City near the border of North Bergen Township.
Due to the location of the property, the complex was connected to Union City sewer lines. which were owned by North Hudson Regional Sewerage Authority, and traveled through its pipelines for approximately 300 feet. It was then transferred to the North Bergen Municipal Utilities Authority sewer lines and ultimately treated by the North Bergen MUA's facility. Because the two entities could not determine which entity was entitled to the connection fee, 612 Associates, L.L.C. deposited the funds into an escrow account.
In 2008, the trial court agreed with North Hudson SA that it was entitled to the fee because the property was directly connected to its lines. On appeal, North Bergen MUA argued that the trial court failed to consider purpose of the fee, which was to permit the authorities to recoup the capital costs of building the collection and treatment systems.
The Appellate Division held that both entities were entitled to charge connection fees. However, because the parties had entered into the consent order that allowed payment of the fee into escrow, it concluded that no further fee could be imposed on 612 Associates, L.L.C. On remand, the trial court divided the fee, determining that North Hudson SA was entitled to 27.1% of the escrowed amount and North Bergen MUA was entitled to 72.9 %.
The Court's Decision
The New Jersey Supreme Court upheld the Appellate Division's decision. It concluded that the Legislature did not intend that the connection fee could only be imposed by the entity that owned or operated the particular lines to which any user was directly connected.
Rather, the proper interpretation of the statutes is that "each sewerage authority that serves a property for the purpose of handling and treating sewage, whether through a direct or indirect connection, may charge a non-duplicative connection fee that reflects the use of its system and contributes toward its system's cost."
For more information about this case or the legal issues involved, we encourage you to contact a member of Scarinci Hollenbeck's Public Law Group.