New Jersey lawmakers recently proposed legislation that would require the Office of the Attorney General (OAG) to handle the investigation and prosecution of crimes involving a person's death by law enforcement officers acting in their official capacity, or while in custody. The bill would also require all trials to be held in a venue outside the county where the incident occurred.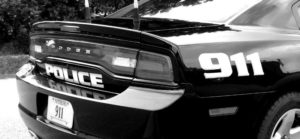 The proposed legislation reflects the increased public scrutiny regarding police-involved deaths in Minnesota and Louisiana, as well as the targeting of police in Dallas and Baton Rouge.
"The purpose of this bill is to provide for an independent investigation into deaths resulting from official police action by ensuring a prosecutor and court that are not associated with the county in which the death occurred," said state Sen. Sandra Cunningham, D-Hudson, a cosponsor of the bill, in a statement. "An independent prosecutor will have more trust and credibility and will help remove any conflict of interest."
"We have seen a great deal of pain around this country in recent weeks. It is clear that we have to take steps together to forge better relationships between law enforcement and the community, and I am committed to continuing my ongoing effort to do that," said another co-sponsor, state Sen. Shirley Turner, D-Mercer. "This issue is straightforward. There is no question the investigation of a police-involved fatal shooting should be conducted by an independent entity, and taken out of the hands of local officials."
Pursuant to Senate Bill No. 2469, the OAG would supersede the local county prosecutor, utilizing existing supersession authority, and conduct any investigation, criminal action or proceeding concerning the incident. The OAG would also present evidence concerning the incident to a county grand jury or a state grand jury in order to determine if the evidence supports the return of an indictment against the officer. Any further investigation, criminal action or proceeding, following an indictment, would be conducted under the law as any other investigation, criminal action or proceeding resulting from a grand jury indictment. However, the venue for any such criminal action or proceeding would take place in a court located in a county other than the county in which the incident, resulting in the officer's indictment, occurred.
The proposed bill is currently pending before the Senate Budget and Appropriations Committee. We will post updates as they become available.
For more information about the proposed bill or the legal issues involved, we encourage you to contact a member of Scarinci Hollenbeck's Government Law Group.