Disability discrimination suits pursuant to the New Jersey Law Against Discrimination and the Americans With Disabilities Act are increasingly common. A recent decision by a New Jersey district judge highlights when employers are obligated to make reasonable accommodations.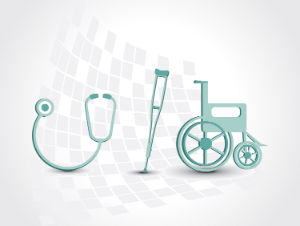 The Facts of the Case
In Fronczkiewicz v. Magellan Health Services, Inc., plaintiff Susanne Fronczkiewicz alleged that her former employer, Magellan Health Services, Inc./ICORE Healthcare, LLC (Magellan), failed to accommodate her disability and retaliated against her on when it denied her request to be transferred to another supervisor and take extended medical leave. Fronczkiewicz, who worked in pharmaceutical sales, maintained that she began experiencing severe anxiety and exacerbation of her Type I diabetes immediately after her supervisor, Michael Szwajkos, accused her of falsifying her mileage reports.
In its defense, Magellan argued that the plaintiff could not perform the essential functions of her job, even with an accommodation. In support, it pointed to a form completed by Fronczkiewicz's physician, which stated: "No accommodations sought. Patient cannot perform her job within reasonable medical certainty."
The Court's Decision
The court granted Magellan's motion for summary judgment in its entirety. The court's decision first addressed Fronczkiewicz's allegation that Magellan failed to reasonably accommodate her by providing a new supervisor. As highlighted in the opinion, the plaintiff was one of only three Clinical Liaisons, all of whom reported to the only Clinical Liaison Supervisor. Accordingly, "there was no record evidence on which to base a finding that reporting to a different supervisor was even possible, much less reasonable," the court held.
The court also rejected Fronczkiewicz's claim that that she requested a reasonable accommodation in the form of an extension of her leave of absence. Under the NJLAD, a plaintiff alleging failure to accommodate/disability discrimination must demonstrate that "she is qualified to perform the essential functions of the job, or was performing those essential functions, either with or without a reasonable accommodation." Victor v. State, 203 N.J. 383, 410 (2010). In this case, the court found that "all of the record evidence supports exactly the opposite conclusion: there was no accommodation that would allow Plaintiff to perform the essential functions of her job. Plaintiff's own doctor clearly and unequivocally said so on the very form Defendants used to evaluate requests for disability accommodations."
With regard to the retaliation claim, the court also found that the plaintiff failed to substantiate her claim. As highlighted in the opinion, the NJLAD requires a plaintiff asserting a retaliation claim to "show that a reasonable employee would have found the challenged action materially adverse, which means that it might have dissuaded a reasonable worker from making or supporting a charge of discrimination."
Since the court determined that the plaintiff was not entitled to leave, it further held that it "logically follows that denying leave cannot be an adverse employment action."
"Under the circumstances of this case, no reasonable employee could expect her employer to provide her leave to which she had no entitlement. To hold otherwise would be to effectively hold that the anti-retaliation provision of NJLAD imposes an independent, affirmative duty to provide Plaintiff a leave of absence," the court added.
For more information about this case or the legal issues involved, we encourage you to contact a member of Scarinci Hollenbeck's Government Law Group. You can also find additional information about preventing disability discrimination on our Business Law News blog (http://www.businesslawnews.com).