The New Jersey Appellate Division recently upheld Gov. Chris Christie's appointment of Martin Perez to the Rutgers Board of Governors, rejecting a challenge from Senate President Steve Sweeney.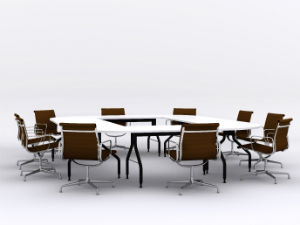 The Facts of the Case
The New Jersey Medical and Health Sciences Education Restructuring Act (Act), which was enacted in 2012, restructured the higher education system in New Jersey. Among the changes, the Act altered the composition of Rutgers' Board of Governors. The amendment increased the number of gubernatorial appointments from six to eight, which includes seven appointees made with the advice and consent of the Senate, with one of these members being a resident of Camden County, and one appointee from Essex County upon the recommendation of the legislative leaders. The Act also specified that the Governor's first additional appointments would not require the advice and counsel of the Senate.
The Governor made his first direct appointment to the expanded Board on December 19, 2012, when he appointed Martin Perez, a resident of Middlesex County, as Public Member #7. Sen. Sweeney subsequently challenged Perez's appointment, alleging that Christie was required to select a Camden County resident for the seat.
The Court's Decision
As a preliminary matter, the Appellate Division concluded that the court had jurisdiction to hear the appeal, the appeal should not be dismissed as untimely, and the Senate President has standing to challenge the Governor's action.
With regard to the validity of Christie's appointment, the appeals court found the Governor's actions "were a proper exercise of his authority." It rejected Sen. Sweeney's interpretation of the statute, and instead concluded that the Act only requires the Governor to select a Camden County resident with one of his eight appointments, an obligation he fulfilled when he nominated a Camden County resident to fill an existing vacancy on the Board.
In his opinion, Judge Joseph Yannotti concluded that "[s]ince the Governor nominated a Camden County resident to fill an existing vacancy on the Board, his appointment of Perez to one of the additional two seats without the advice and consent of the Senate was an appropriate exercise of the authority conferred on him by the statute."
Sen. Sweeney has stated that he will not appeal this decision.
For more information about this case or the legal issues involved, we encourage you to contact a member of Scarinci Hollenbeck's Government Law Group.