By a vote of 2-1, the Third Circuit Court of Appeals recently held in Munroe v. Central Bucks School District that a Pennsylvania teacher's anti-student blog posts were not protected under the First Amendment's free speech guarantee. According to the appeals court, the teacher's speech did not rise to the level of constitutionally protected expression under the balancing test set forth in Pickering v. Board of Education (1968).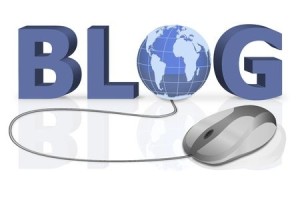 The Facts of the Case
Natalie Munroe filed a First Amendment retaliation action after she was terminated by the Central Bucks School District ("School District") for making derogatory comments about her students on a personal blog. Blogging under the name "Natalie M," Munroe did not expressly identify either where she worked or lived, the name of the school where she taught, or the names of her students. However, the School District administration learned of Munroe's blog when a reporter from a local newspaper began to ask questions about it.
While most of the blog posts were unrelated to her work, several posts contained unflattering comments about her student and her teaching job. As detailed in court documents, one post discussed alternative "canned" comments for student evaluations, including:  "Sneaking, complaining, jerkoff"; "Whiny, simpering grade-grubber with an unrealistically high perception of own ability level"; "frightfully dim"; and "Am concerned that your kid is going to come in one day and open fire on the school. (Wish I was kidding.)"
Once they became public, the blog posts spurred negative reactions on the part of both students and their parents. While Munroe was not immediately fired, the School Board terminated her employment the following school year, citing performance issues unrelated to the blog.
The Legal Background
In order for a public employee's speech to rise to the level of constitutionally protected expression, the employee must speak as a citizen (and not as an employee), "the speech must involve a matter of public concern," and "the government must lack an 'adequate justification' for treating the employee differently than the general public based on its needs as an employer under the Pickering balancing test." Dougherty v. Sch. Dist. of Philadelphia, 772 F.3d 979, 987 (3d Cir. 2014).
The Pickering balancing test requires the courts to "balance . . . the interests of the [employee], as a citizen, in commenting upon matters of public concern and the interest of the State, as an employer, in promoting the efficiency of the public services it performs through its employees."
The Court's Decision
The Third Circuit concluded that Munroe's speech did not satisfy the Pickering test and, therefore, could serve as grounds for her termination. "Plaintiff's speech, in both effect and tone, was sufficiently disruptive so as to diminish any legitimate interest in its expression, and thus her expression was not protected," the court held.
While the court acknowledged that the First Amendment generally does not allow the so-called "heckler's veto," i.e., "allowing the public, with the government's help, to shout down unpopular ideas that stir anger," it concluded that the reactions of students and parents should be taken into account.
"There is a special (perhaps even unique) relationship that exists between a public school teacher (or other educators, like a guidance counselor), on the one hand, and his or her students and their parents, on the other hand," the court explained.
"Simply put, neither parents nor students could be considered as outsiders seeking to 'heckle' an educator into silence— rather they are participants in public education, without whose cooperation public education as a practical matter cannot function."
In his dissent, Judge Thomas Ambro argued that summary judgment was improper:
In short, I have no doubt the School District was well aware that firing Munroe for her blog posts and media tour would land it in constitutional hot water. More than enough evidence suggests that firing her on performance grounds was a pretext for its real reason—she had spoken out to friends on a blog, it became public, School District officials were upset and proposed her termination, they decided to wait, the once- sterling evaluations of Munroe immediately became negative, and she was fired. The bottom line: too many signs suggest this was all a set-up that a jury needs to sort out.
Munroe is expected to file a petition for rehearing en banc. We will provide updates on the case as they become available.
For more information about the court's decision or the legal issues involved, we encourage you to contact a member of Scarinci Hollenbeck's Government Law Group.