A New Jersey appeals court recently addressed when police officers are entitled to reimbursement of attorney's fees and costs pursuant to N.J.S.A. 40A:14-155. Under the statute, attorneys' fees are awarded to a police officer who obtains a dismissal of disciplinary charges filed against him, provided that the disciplinary charges "aris[e] out of and [are] directly related to the lawful exercise of police powers in furtherance of his official duties[.]"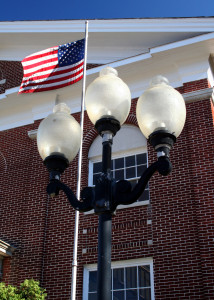 The Facts of the Case
Plaintiffs Michael McCracken and Hector Cartagena are police officers in the Township of Bloomfield and also serve as members of the Air Force Reserve. In 2013, the Township served Preliminary Notices of Disciplinary Action upon plaintiffs alleging they violated departmental rules and regulations by submitting written reports indicating they would be performing military service rather than performing their duties for the Township, when their military records indicated they were not doing so on those dates.
In response, the plaintiffs filed a Verified Complaint In Lieu of Prerogative Writs. It sought an order: enjoining two Township attorneys from participating in the disciplinary proceedings due to a conflict of interest; returning them to employment with back pay; and granting them counsel fees and costs.
Following the settlement of the matter, the plaintiffs refused to voluntarily withdraw their verified complaint seeking to remove the Township's prior attorneys and filed a motion for counsel fees pursuant to N.J.S.A. 40A:14-155. In opposition, the Township argued that the statute was inapplicable because plaintiffs' submission of military leave request forms was not directly related to the lawful exercise of police powers in furtherance of plaintiffs' official duties.
The Court's Decision
The Appellate Division agreed with the trial judge that the plaintiffs were lawfully exercising police powers in furtherance of their official duties when they completed their military leave reports and submitted them to their supervisors. Accordingly, they were entitled to reimbursement of their attorney's fees and costs.
As noted by the court, the Township expressly acknowledged that the timely and accurate submission of the reports is critically important to public safety. The opinion further highlights that "the reports were completed while the officers were on duty; were mandated by the Township Police Department; and were used by plaintiffs' supervisors to determine the staffing needs for the Department and to set the officers' schedules."
With regard to the award of attorney's fees, the court also rejected the Township's argument that N.J.S.A. 40A:14-155 only allows a police officer who is "a defendant in any action or legal proceeding" to recover counsel fees. According to the appeals court, "plaintiffs' Law Division action was part and parcel of the entire disciplinary proceeding and, indeed, plaintiffs initiated it to ensure they would receive fair treatment when their charges were considered at the upcoming departmental hearing."
For more information about the court's decision or the legal issues involved, we encourage you to contact a member of Scarinci Hollenbeck's Government Law Group.