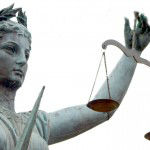 The Appellate Division recently clarified when a taking occurs under New Jersey's eminent domain law. The plaintiffs contended, among other arguments, that the filing of condemnation complaints by the New Jersey municipality amounted to a taking that required compensation. The Appellate Division disagreed.
Under N.J.S.A. 20:3-6, a New Jersey municipality must negotiate with the affected property owner to attempt to determine the appropriate compensation for the taking before a condemnation action may be commenced. When negotiations do not lead to a resolution, however, the municipality may file a complaint to condemn the property. Within fourteen days of filing the condemnation complaint, the municipality is required to file and record a notice of lis pendens concerning the property.
In Hoagland v. City of Long Branch, the plaintiffs unsuccessfully argued that the mere filing of condemnation complaints and the accompanying lis pendens constituted a temporary taking of an "interest in their properties" for which they should be compensated. However, the Appellate Division concluded that New Jersey's eminent domain statute makes it clear that a taking of the property does not occur until the municipality files and records a "declaration of taking."
The court further noted that the municipality did not file or record any declarations of taking during the pendency of the condemnation litigation. Rather, it decided to abandon all of the condemnation actions and to pay plaintiffs' litigation expenses pursuant to N.J.S.A. 20:3-35.
"Because no declarations of taking were filed by the City and because, under the Act, a taking does not occur unless and until such a declaration is filed, there was no taking of plaintiffs' properties by the City under the Act," the court concluded.
For additional information about this case or eminent domain actions, please contact a member of Scarinci Hollenbeck's Public Law Group.