As the year winds down, we will be taking a look back at the public law issues that impacted New Jersey municipalities. With regard to the state's Open Public Records Act (OPRA), there were a number of legal developments, several of which involved the increased use of technology.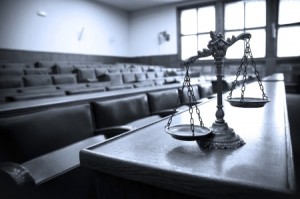 In case you missed some of our posts, below is a brief recap:
Anonymous Complaints
The Appellate Division ruled against a plaintiff attempting to anonymously pursue a complaint under OPRA in Superior Court. According to the court's decision in A.A. v. Gramiccioni, there is no statutory authorization, rule authorization or compelling reason authorizing the plaintiff to prosecute the matter anonymously.
Security Camera Footage
The Supreme Court of New Jersey has agreed to consider how to apply OPRA to security camera footage. The case, Patricia Gilleran v. Township of Bloomfield, specifically involves whether a municipality must publicly disclose security video footage captured by a stationary camera in a municipal building. The Appellate Division previously held that OPRA does not provide a blanket OPRA exemption for recordings made from security cameras. Instead, courts must make individual determinations based on the specific facts and legal arguments presented.
Electronically Transmitted Requests
The Government Records Council (GRC) ruled that the City of East Orange must accept OPRA requests electronically. In reaching its decision, the GRC acknowledged that a public agency has the authority to dictate the reasonable methods by which a requestor can transmit a request. However, it found the City's practice of not accepting all electronic methods of transmission and limiting requests to either regular mail or hand-delivery imposes an unreasonable obstruction on access.
Port Authority of NY/NJ
OPRA now applies to the Port Authority of New York and New Jersey, as both states have enacted public records legislation. Port Authority records will be open to the public in accordance with each state's laws pertaining to the disclosure of government records. In New Jersey, OPRA will be applied to enforce the bill, while New York will use its own Freedom of Information Law.
For more information about the OPRA cases or the legal issues involved, we encourage you to contact a member of Scarinci Hollenbeck's Government Law Group.