The Third Circuit Court of Appeals recently considered whether a public employee could be disciplined for his perceived exercise of First Amendment rights. In Heffernan v. City of Paterson, the appeals court held that the individual must provide some evidence that he or she actually exercised those constitutional rights in order to sustain a retaliation claim.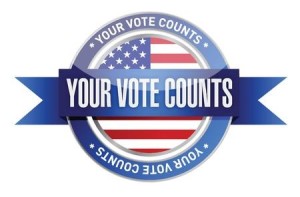 The Facts of the Case
Jeffrey Heffernan, a police officer in Paterson, New Jersey, was observed obtaining a local mayoral candidate's campaign sign. Despite his claims that he was picking up the sign for his sick mother, Heffernan was demoted for his "overt[] involvement in a political election." Heffernan filed suit under 42 U.S.C. § 1983 against the City of Paterson and several government officials. The suit alleged claims for (1) retaliatory demotion based on Heffernan's exercise of the right to freedom of speech, and (2) retaliatory demotion based on his exercise of the right to freedom of association.
The district court dismissed the claims. Although it acknowledged that retaliation had occurred, the court held Heffernan did not have a legal claim. "[A]ctual First Amendment expression is a prerequisite for a free-speech retaliation claim; an employer cannot retaliate for protected conduct unless there was protected conduct in the first place," the court concluded.
The Court's Decision
The Third Circuit affirmed the dismissal. "Because Heffernan has failed to come forward with evidence that he actually exercised his First Amendment rights, and because claims of retaliation based only on the perceived exercise of those rights are foreclosed by Fogarty v. Boles, 121 F.3d 886, 888 (3d Cir. 1997), we will affirm the District Court's order," the court stated.
As highlighted by the court, the First Amendment generally prohibits a public employer from taking an adverse action against an employee who spoke out on a matter of public concern. However, in this case, the court found there was no evidence that his conduct was an expression of support for the mayoral candidate, noting that Heffernan repeatedly disavowed any intent to convey a particularized message and denied any involvement with the political campaign other than the cursory contact necessary for him to pick up the sign for his mother.
The Third Circuit also rejected Heffernan's a "perceived-support" theory, where the employer's retaliation is traceable to a genuine but incorrect or unfounded belief that the employee exercised a First Amendment right. As noted by the court, "That argument is squarely foreclosed by our own binding precedent, which holds that a free-speech retaliation claim is actionable under § 1983 only where the adverse action at issue was prompted by an employee's actual, rather than perceived, exercise of constitutional rights." The Third Circuit further noted that the other circuits considering the issue have reached the same conclusion.
For more information about this case or the legal issues involved, we encourage you to contact a member of Scarinci Hollenbeck's Government Law Group.