Key deadlines are approaching for New Jersey municipalities, on a calendar fiscal year, that are considering holding a public referendum to exceed either the two percent levy cap or the one and a half appropriation cap. In a recent notice, the Division of Local Government Services provided guidance for managing election scheduling and other logistic issues.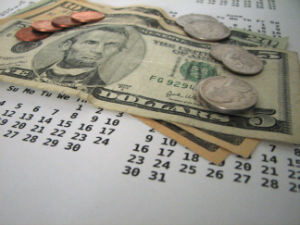 Below is a brief summary of the timelines:
Municipalities with Type II boards of education will hold their referendum on April 21, 2015, regardless of when their school board elections are held.
Municipalities that hold non-partisan elections in May and have an election for local officers this year, and want to hold a levy cap referendum, will use that election date, May 12, 2015, and not the April school date, regardless of when their school election takes place.
A non-partisan municipality without an election in a given year will hold a levy cap referendum on the regular April school election date.
In either case, the first referendum deadline — publishing a display advertisement announcing that a referendum may be held — is approaching quickly. The deadlines are February 24th for an April election (those municipalities with a Type II board of education, regardless of the school board election, and non-partisan municipalities without a May election) and March 17th for a May election (non-partisan municipalities whose elections are in May.
The DLGS Notice also reminds New Jersey municipalities that if a municipal cap levy referendum is held in conjunction with an April Type II school district election, the polls must be open from 7:00AM until 9:00PM. In addition, the municipality must pay half of the cost of the base cost of the referendum, the cost of poll workers, and related costs for the hours that exceed the hours set by the Board of Education for the school election.
To ensure that cities and towns follow all the proper procedures, it is imperative to review Local Finance Notice 2015-03 in its entirety and address any concerns with your municipal counsel.
For more information about this case or the legal issues involved, we encourage you to contact a member of Scarinci Hollenbeck's Government Law Group.