Legislation is currently pending in the New Jersey Senate and Assembly that would clarify municipal affordable housing obligations. The proposed bills clarify that such obligations should only reflect present and prospective need.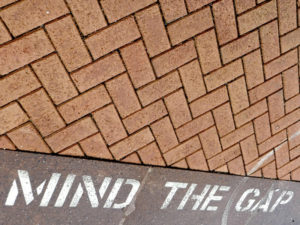 As previously discussed on the Scarinci Hollenbeck Government & Law Blog, an Ocean County Superior Court Judge recently held that the court has the authority to impose an obligation upon municipalities to satisfy the affordable housing need which arose from the end of the second round housing cycle in 1999 to the present, concluding that municipalities must consider the so-called "gap period."
"The New Jersey Supreme Court found the 'obligation to meet the prospective lower income housing need of the region is, by definition, one that is met year after year in the future, throughout the years of the particular projection used in calculating prospective need,'" Judge Mark Troncone wrote. "Therefore, New Jersey's affordable housing need is cumulative and there can be no gaps in time left unaddressed. This obligation is clear and, moreover, one that has been acknowledged without objection by both COAH and the municipalities themselves in the past."  This decision has been appealed to the Appellate Division, which is scheduled to hear arguments from various parties on June 6, 2016.
Senate Bill No. 2254 is intended to clarify the scope of affordable housing obligations in light of the court's decision. It specifically states:
Municipal fair share shall be determined for a 10-year period and shall not include retrospective calculations of low and moderate income households created during gap periods for which low and moderate income households were not previously accounted for as either present or prospective need by the council.
The sponsors of the legislation are seeking to prevents courts from extending municipal fair share determinations beyond the present and prospective need for affordable housing and prevent the imposition of undue burdens on New Jersey municipalities. As detailed in the statement accompanying the bill:
Requiring fair share obligations to include the need developed through a long regulatory gap period would result in an unreasonable burden, the resolution of which would force municipalities to allow rapid, unsettling changes to the physical and demographic nature of their communities. This bill eliminates any possible misconception of what the Legislature intended the fair share obligation to include so as to preclude the imposition of a fair share obligation based upon a concept of retrospective need during the gap period.
An identical measure (A-3821) has also been introduced in the Assembly. We will be closely tracking the status of both bills and will provide updates as they become available.
For more information about the proposed affordable housing legislation or the legal issues involved, we encourage you to contact a member of Scarinci Hollenbeck's Government Law Group.