A new directive from the New Jersey Office of the Attorney General requires the state's police officers to complete annual in-service training. The goal of the police training is to promote positive interactions between officers and the communities that they serve.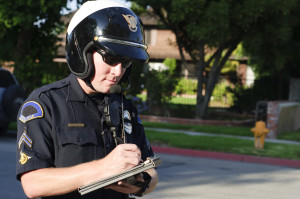 This summer, Gov. Chris Christie signed Assembly Bill No. 1663. It requires the Department of Law and Public Safety to create a uniform cultural diversity training course to promote positive interaction with, and community outreach to, all residents within a community, including residents of all racial, ethnic, and religious backgrounds and lesbian, gay, bisexual, and transgender individuals. The statute mandates that all county, municipal, aid campus police departments in the state complete the course.
In furtherance of the new law, the Attorney General established the Attorney General Community-Law Enforcement Affirmative Relations Continuing Education Institute (Institute). The new Institute is tasked with overseeing new continuing education requirements for the state's county and local police officers.
Under the new police training directive, every sworn officer employed on a full- or part-time basis by a law enforcement agency operating under the authority of the laws of the State of New Jersey must participate in not less than five credit hours of qualifying continuing education by December1, 2017. Thereafter, officers must participate at least three credit hours of qualifying continuing education per year. In support of the new requirements, the Attorney General noted that there is "no uniform statewide policy to ensure that after graduating from a police academy, officers participate in education programs to help them deal with the challenges they will confront as the policing environment changes around them."
Before January 31 of each calendar year starting in 2018, local agencies will also be required to document, in writing, to the appropriate County prosecutor: 1. the number of sworn officers employed by the agency who satisfactorily participated in the required number of qualifying continuing education credit hours during the preceding calendar year, and 2. the steps that will be taken to ensure that any officer who did not participate in the required number of qualifying continuing education credit hours in the preceding year satisfies that year's requirement as soon as practicable.
Under the police training directive, police officers will have a number of ways to satisfy the new training requirements. Participation in a qualifying course of instruction may be achieved by attending a live in-person presentation, by watching a live presentation broadcast electronically from a remote location, or by viewing an online tutorial or pre-recorded presentation. In addition, the Attorney General plans to create a course catalog of qualifying continuing education classes.
For more information about the Attorney General's cultural diversity police training directive or the legal issues involved, we encourage you to contact a member of Scarinci Hollenbeck's Government Law Group.