New Jersey lawmakers are currently considering legislation that would expand requirements that public agencies use goods made in the United States for public contracts. While the intent of the proposed law is certainly commendable, it would impose a number of new requirements on New Jersey municipalities.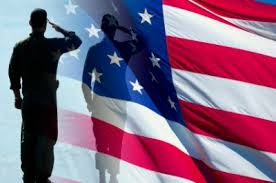 Assembly Bill No. 3059 would amend the "Buy American" provision of the Local Public Contracts Law and apply to contracts that exceed the applicable bid threshold, which is the dollar amount above which a particular contracting public agency is required to advertise for and receive bids. The statute's U.S. made requirements would not apply to:
Replacement parts or components for, or modifications of, any equipment or systems provided under contract in effect before the bill or for which a waiver was provided under the bill;
Information technology, telecommunications, electronic, digital, computing, or other sophisticated technology products that are generally imported into the U.S. fully assembled, or to parts and components for the assembly of such equipment and articles in the U.S.;
Any product approved or legally marketed under the Federal Food, Drug and Cosmetic Act or section 351 of the Public Health Service Act; and
Satellite and cable television and broadband communication services.
Under the proposal, municipalities would be entitled to seek a waiver when U.S. made goods are not available in reasonable quantity; or the cost of buying them is unreasonable. The statute establishes a presumption of unreasonableness for manufactured or farm products from the U.S. that cost more than 20 percent above the fair market value for such products.
Under the waiver process, the contract information must be made public and reported to relevant State agencies. The waiver is subject to a 15-day comment period during which American companies can come forward to provide goods or services. Once the waiver is approved, a detailed justification must be posted prominently on public Internet websites and made available upon request.
The bill also requires businesses that receive public contracts or development assistance to disclose job exportation information. The goal is to provide for greater transparency for the State contracting process as well as allow the State to compile data so that accurate studies may be done to investigate the true impact that job exportation has on the economy.
The bill is currently moving quickly through the state Legislature. The Senate approved the measure by a vote of 36-1, while its companion in the Assembly was released from the Assembly Labor Committee.
For more information about the proposed legislation or the legal issues involved, we encourage you to contact a member of Scarinci Hollenbeck's Government Law Group.