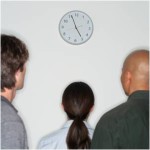 A New Jersey federal judge recently certified a class action lawsuit against the City of East Orange. The plaintiffs in the case are law enforcement officers who allege that the city failed to compensate them for overtime wages in accordance with the Fair Labor Standards Act (FLSA).
Under the FLSA, unless exempt, employees must receive overtime pay for hours worked over 40 in a workweek at a rate not less than time and one-half their regular rates of pay. Section 7(k) of the FLSA provides a partial overtime pay exemption for public employees in fire protection or law enforcement activities.
Under section 7(k), when a public employer establishes a work period between 7 and 28 consecutive days, overtime compensation is not required until the employee satisfies the maximum hours standard under the regulations. Under the Code of Federal Regulations, the ratio for police officers is 171 hours to 28 days.
The FLSA also authorizes an employee to pursue a civil action to recover unpaid overtime on his own behalf as well as on behalf of other employees who are "similarly situated." Plaintiff must generally show "a factual nexus between their situation and the situation of other current and former [employees] sufficient to determine that they are 'similarly situated.'"
In this New Jersey overtime suit, the court found that the plaintiffs satisfied the required criteria to receive conditional class action certification. In support of its decision, the court noted that the plaintiffs alleged the existence of a common employer practice in violation of the FLSA, specifically that the City of East Orange had a policy of not paying officers for time worked before and after their shifts and lacked a mechanism to properly track hours worked. In addition, the court highlighted that the plaintiffs' affidavits demonstrate that they have personal knowledge of similarly situated employees.
It is important to highlight that the court's decision only addressed whether the plaintiffs' suit should be conditionally granted class action status. The key issue of whether the plaintiffs are actually owed overtime compensation will be fleshed out in subsequent court proceedings.
We will be closely monitoring the progress of this case and will provide updates as they become available.
For more information about this case or the legal issues involved, we encourage you to contact a member of Scarinci Hollenbeck's Government Law Group.