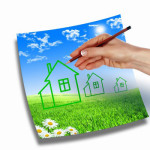 Earlier this month the Council on Affordable Housing ("COAH") issued a new set of draft regulations in response to a recent ruling from the New Jersey State Supreme Court to replace, albeit for the third time, what had been commonly referred to as the "Third Round" regulations.  The issuance of these draft rules met the May 1st deadline ordered by the New Jersey State Supreme Court.  The substantive rules that had been issued are comprised of three sections:  1.) a rehabilitation component; 2.) a "fair share" or prospective need component; and 3.) an unanswered prior round component.  The unanswered prior rounds deal with those municipalities who COAH believes did not meet their affordable housing obligations in what were known as the First and Second Round rules covering the time period prior to 1999.  The prospective need component is drawn from a methodology previously used by COAH and found acceptable by the courts under the First and Second Round rules, covering the time period from 1987 through 1999.  The prospective need component in the new set of draft rules projects a need for housing from 2014 through 2024 based upon State projections of growth.  These projections are tempered by factors such as "filtering" where households in the marketplace become available for people in low and moderate income brackets.  The methodology for municipal compliance is to again zone for inclusionary development, but at a lower formula in terms of the percentage of affordable set aside units compared to prior rules.  The set aside is now set at 10%, whereas in prior iterations of these rules the set aside was based on growth share or on a 20% set aside basis.
The proposed regulations will be published in the June 2, 2014, New Jersey Register, starting a sixty day comment period.  A public hearing on the draft regulations will be held on July 2, 2014, at 9:30 a.m., at the offices of the New Jersey Housing and Mortgage Finance Agency, 637 South Clinton Avenue in Trenton.  Following the comment period the regulations are to be issued in final form, with a State Supreme Court mandated deadline of November 17, 2014.  There is the real likelihood that litigation will again ensue from those who do not believe that the rules go far enough to provide for affordable housing, as well as from those who believe that these rules, even with their significant differences and the eradication of the "growth share" approach, are still too onerous to meet.
For more information about COAH or the legal issues involved, we encourage you to contact a member of Scarinci Hollenbeck's Government Law Group.