The Open Public Records Act (OPRA) continues to generate legal issues for New Jersey municipalities. In Paff v. Bergen County, the Superior Court of New Jersey held that following Attorney General's Internal Affairs Policy and Procedures does not constitute a recognized exception to OPRA's general requirement favoring disclosure of government records.
The Facts of the Case
On June 19, 2014, plaintiff John Paff submitted an OPRA records request to the Custodian of Records at the Bergen County Sheriff's Office seeking documents related to complaints against corrections officers who work at the Bergen County Jail. Paff specifically sought logs of such complaints filed between January 1, 2012 and the present date. If no such document exists, Paff alternatively requested the initial writing upon which each "Internal Affairs" complaint is based.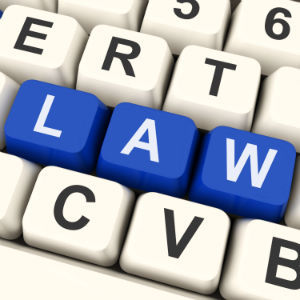 Captain William Edgar, in his capacity as the official Custodian of Records for the Office of the Bergen County Sheriff, responded on behalf of the County to the plaintiff's OPRA request by providing internal affairs summary reports for the time frame requested. While the plaintiff acknowledged receiving the documents, he alleged that they were improperly redacted.
In his subsequent law suit, Paff alleged that the defendants violated OPRA by improperly withholding the name of every employee and complainant for each complaint without providing an explanation for the redactions. Meanwhile, Bergen County maintains that the plaintiff's OPRA request should be denied as the redacted portions of the documents produced by the County are exempt from disclosure pursuant to N.J.S.A. 47:1A-1.1 and are deemed confidential under guidelines established by the Attorney General for records of internal affairs (AG Guidelines).
The Court's Decision
Judge Peter E. Doyne rejected Bergen County's argument that the requested documents are confidential pursuant to the "Attorney General Guidelines," which have been adopted by the Bergen County Sheriff's Office. He expressly noted that the defendants failed to submit any evidence that following the AG Guidelines constitutes a recognized exception under OPRA.
As further explained in Judge Doyne's opinion, "Although the Legislature has decided certain classes of information are not subject to OPRA, the statute does not create a specific exemption for guidelines issued by the Attorney General. Moreover, defendants have not cited any binding authority for the position the AG Guidelines, particularly as they pertain to records of internal affairs, are exempt from disclosure. Therefore, the court finds defendants' first argument without merit."
The court further found that Bergen County failed to demonstrate that the state's interest in nondisclosure outweighed the plaintiff's right of access to the requested materials under the common law. Accordingly, it concluded that the plaintiff is a prevailing party under OPRA and entitled to a reasonable attorney fee.
For more information about this OPRA case or the legal issues involved, we encourage you to contact a member of Scarinci Hollenbeck's Government Law Group.